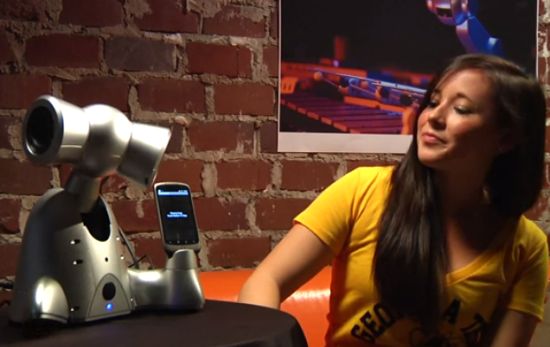 Researchers at Georgia Tech's Center of Music Technology have developed a smartphone-enabled robot that aside from dancing to music beats, recommends songs too. The one-foot tall robot, dubbed as Shimi, is actually a docking station that relies on Android phone's face-detecting software and camera apps to gather the rhythm and tempo for making its moves. Moreover, it can analyze specific taps or beats. After analyzing a specific beat, it accesses phone's music library and plays the corresponding song.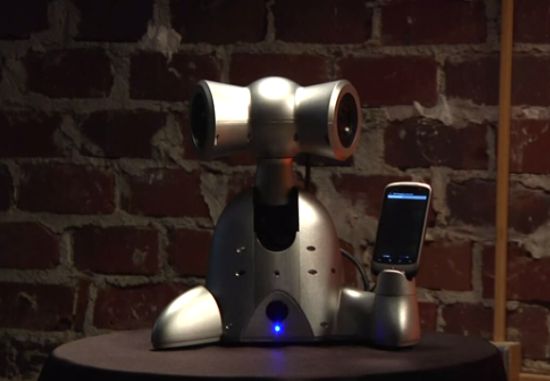 The musical bot, billed as interactive "musical buddy", would follow listener's gestures like headshake or wave of hand to change tracks or adjust the volume, once the right apps are available. After further research, the robot will be able to analyze user's song choices to suggest new music.
Professor Gil Weinberg, director of Georgia Tech's Center for Music Technology, says…
We've packed a lot of exciting robotics technology into Shimi. Shimi is actually the product of nearly a decade of musical robotics research. We're very excited about the opportunity to show the Google developer community what we've put together using the Android platform.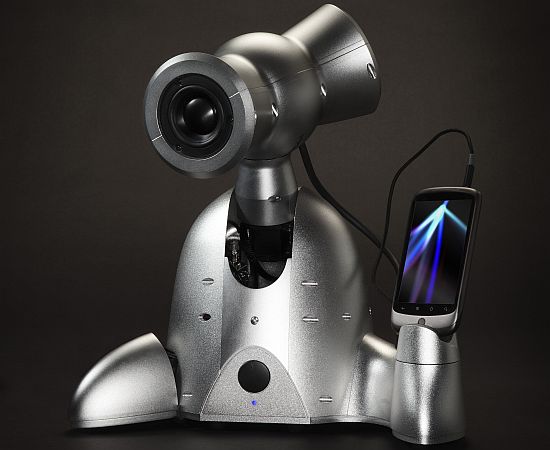 Weinberg collaborated with Professor Guy Hoffmann from MIT's Media Lab and IDC in Israel, entrepreneur Ian Campbell and robot designer Roberto Aimi, to bring Shimi to life. The robot will make its debut at the June 27 Google I/O conference in San Francisco. Through an exclusive licensing agreement with Georgia Tech, the team has formed a new start-up company called Tovbot to commercialize Shimi by the end of 2013.
Via: ScienceDaily