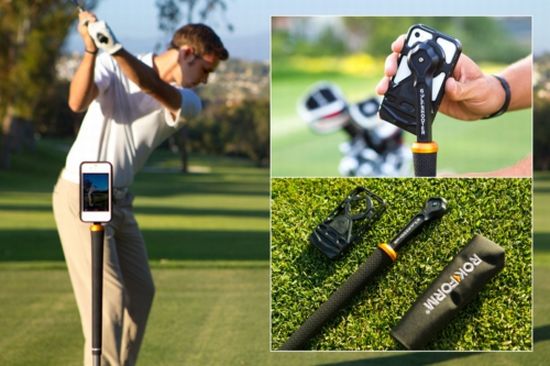 To aspiring golfers, nothing could be more inspiring than watching them in action – though they need some sort of recording device for that. Rockform, in collaboration with PGA Tour professional players and instructors, has come up with the first Golf Specific iPhone 4/4s case mount for recording golf swings on and off the course. Rockform claims it to be the best product in the world of golf swing video analysis.
The Rokform Golf Shooter for the iPhone 4/4s lets you instantly mount your iPhone 4/4s for steady swing recordings. The Golf Shooter simply sticks into the turf while the iPhone 4/4s is securely mounted using the included award-winning Rokbed v3 protective iPhone 4/4s case.
Bob Townsend of San Diego Golf Institute says:
I use the Rokform Golf Shooter as part of my regular teaching program and my students can use it out on the course.  I can see what is going on with their swings in real world settings.  As a golf game improvement tool, I have not found anything better, or easier to use in my 20 years of teaching.
The Rokform Golf Shooter gives pros and amateurs the ability to view their golf swings without using any expensive equipment. Jeff Whitten, VP of Rokform, opines:
Every time I went to the range I saw players asking fellow golfers to take iPhone video of their swing.  To me this seemed like a big hassle not only for the player swinging but the one taking the video!  The Rokform Golf Shooter not only eliminates the need for a second person it allows the player to get a precise, consistent, down the line view of their swing.  With all the free and or low-cost golf swing Aps available, you can have what used to cost thousands of dollars in your bag at all times for under $130!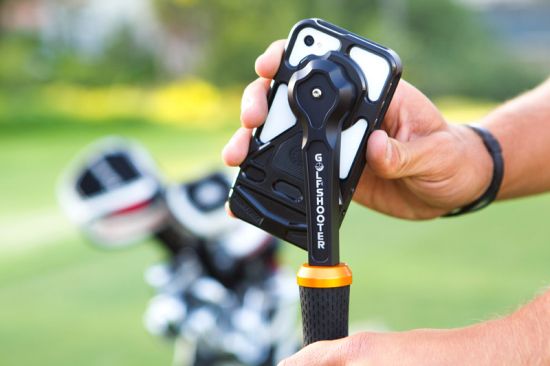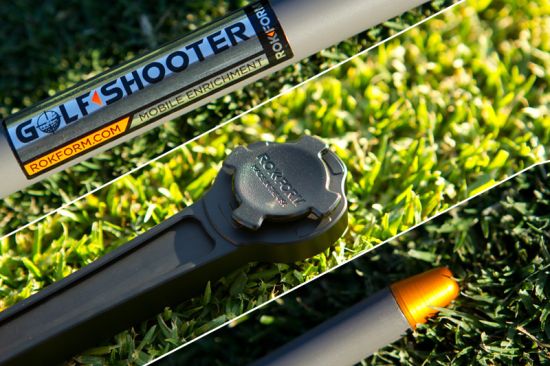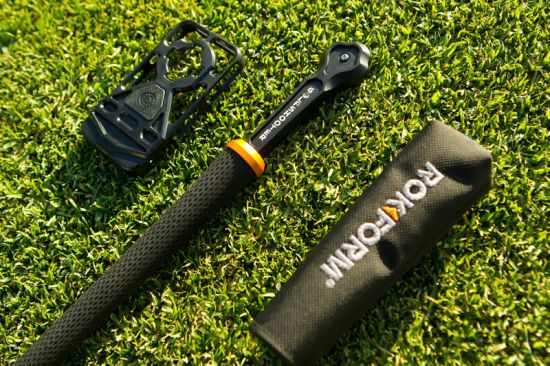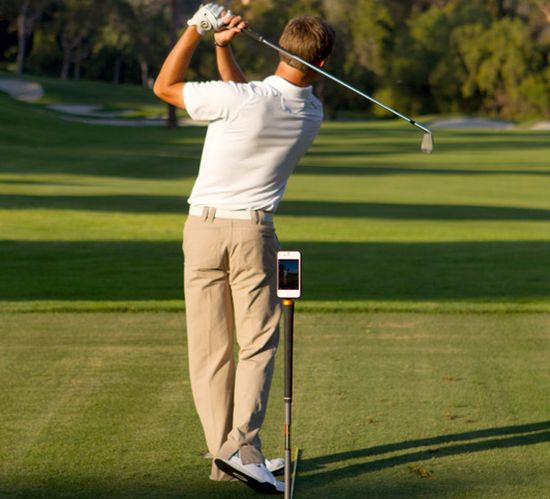 Via: PRNewswire