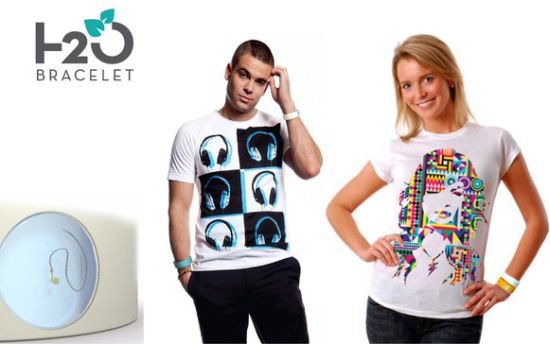 Conceived by Italian designer Davide Airoldi, the H2O Bracelet concept seeks to mingle fashion with eco awareness. The concept bracelet owes its origin to the life generating ability of water. So very visible in its design, the water-filled (gel) core of the bracelet contains seed that sprouts in due course. Thus, combining the idea of a bracelet with a plant, the designer intends to inculcate green mindedness among people.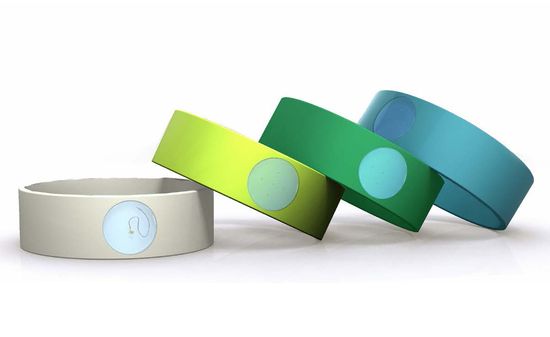 The bracelet is made from thermoplastic elastomer, which is perfectly biodegradable. The gel used is composed of 99 percent of water (hydrogel) and fertilizers. Now, what the wearer needs to do is insert the seed into the capsule through a hole at the rear of the bracelet. In due time, the seed feeds itself on water contained inside the capsule and puts forth shoots. Once the seed germination is visible, he needs to plant the bracelet in a vase to watch the plant growing and developing into a big one in few days.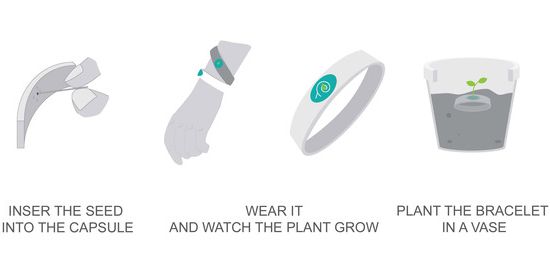 This bracelet is designed to be one of the seasonal fashion items that allow you to pass your style statement with a difference. Anyhow, you definitely need to wait to see the concept coming to life!
[Cheers, Davide Airoldi]