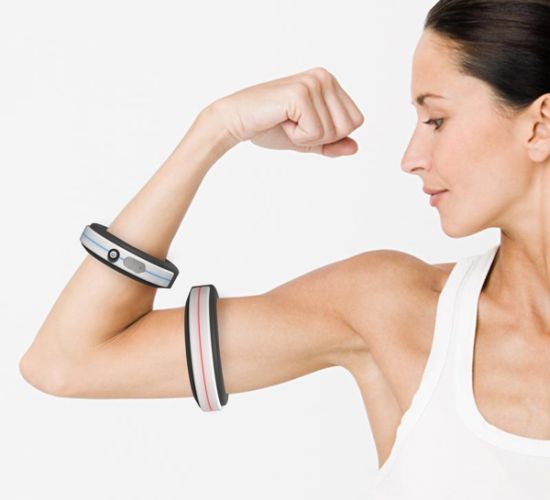 In this fast moving world, where people are cramped with their tight work schedules, we hardly get time for daily work out to keep our body fit and healthy. Addressing the issue, South Korean designer Suhyun Yoo has designed a magnetic dumbbell that lets you do different exercises anywhere, anytime. Hailed as "O2 Magnetic Dumbbell," the portable exercise equipment comes embedded with electromagnets which let you adjust all kinds of training schedules. All you need to do is switch the polarity of electromagnets and perform different exercises with ease.
Developed in collaboration with Hongseok Kim and Juhyeon Lee, the hi-tech dumbbell strengthens electromagnets with simply adjustments of the electricity level according to the workout intensity required by the user.  Presenting eight circled bars, each representing an additional weight of 3kg, on the display, the Magnetic Dumbbell lets the user adjust the right training weight, from 3kg to 24kg, within no time.
In addition, the device saves or stores different training sets performed in the past, in the middle of the display, so whenever required the user could repeat them with ease. With O2 Magnetic Dumbbell, now you need not to carry various dumbbells for different work out levels, for it lets you increase the weight or intensity of your work out with simple adjustments.
[Cheers Suhyun]