An online payroll service can be one of the best options when you're trying to decide where to invest your business's money. Even if you only have a few employees, an online payroll service makes it possible for you to set up automatic payroll, manage parts of your accounting automatically, and keep up with tax laws in different areas. Here are five popular online payroll options that you might want to choose.
1. ADP Workforce Now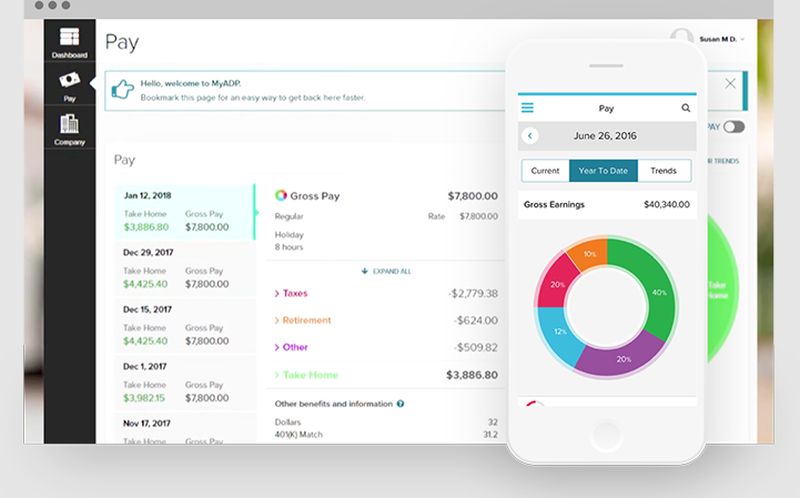 Capterra Rating: 4.⅘
Pricing: Business-Specific
One of the biggest reasons people like ADP Workforce Now is because it's extremely customizable. However, that immense customizability is also why some individuals dislike it, feeling overwhelmed by the sheer number of features. It's definitely great for larger businesses, but some small businesses might feel like it does a lot that they don't really need.
2. Paycom
Capterra Rating: 4.⅘
Pricing: Business-Specific
The biggest benefits for Paycom include easy-to-find information, as well as an easy process of clocking in and out from your phone, removing the hassle of a traditional clocking-in process. However, the integration options are limited and there are some problems with implementing retirement plan features. If you're planning to use other software with your payroll software, Paycom might not be for you.
3. Paylocity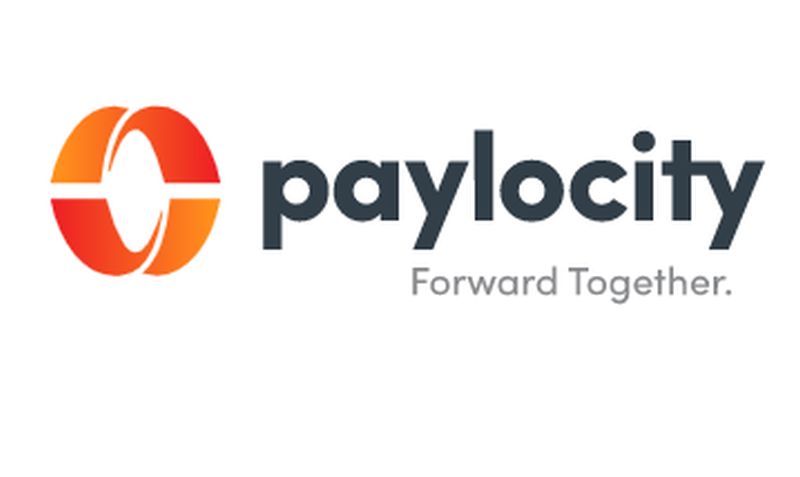 Capterra Rating: 4.⅕
Pricing: Business-Specific
A smooth onboarding process and ease-of-use are two of the biggest benefits that people experience through Paylocity. However, there are different web and mobile versions, which means you might not get the same experience with all of them. If you're interested in Paylocity, it might be a good idea to stick with either the mobile or desktop versions.
4. Rippling
Capterra Rating: 4.9/5
Pricing: Starts at $8 per user per month
Rippling is the highest-rated service on this list, and people love using it in general – people noted high customer service quality, ease of use, and integration with third-party systems. However, there may be some problems with managing health insurance benefits. If health insurance is a big selling point for your company, Rippling might not be great, but for other small businesses, it's probably effective.
5. Gusto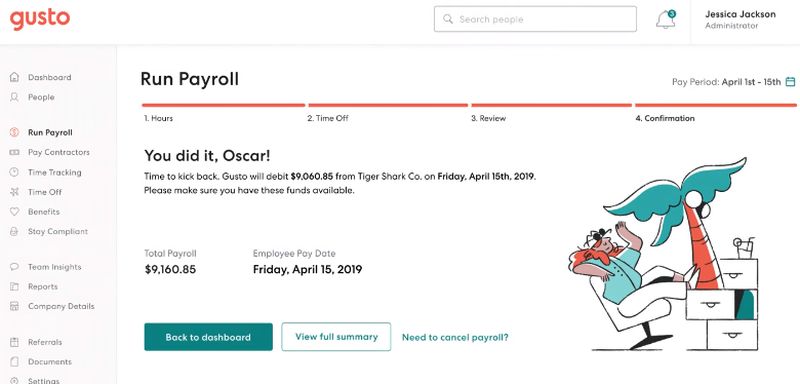 Capterra Rating: 4.7/5
Pricing: Starts at $6 per user per month, plus a starting base price of $39 per month
Two-day payroll processing is one of the best parts of Gusto, making the payroll process extremely quick and easy, and the user interface is incredibly simple. However, the customer service might not be as great as some other services, and managing contractors could be difficult. For quick, easy service, however, Gusto can be a great option.
Conclusion
When you're choosing an online payroll software, you need to make sure that you're considering a variety of elements, not just one or two. These various services exist because different companies value different things in online payroll software. Consider making a list of your important things in an online payroll service so you can go through and ensure the service you choose has all those important things.
Article Submitted By Community Writer