Wireless earbuds release you from the endless tangle of cords while providing high quality sound. Like most flagship phones, iPhone too has done away with headphone jacks. The option is to go wireless with Bluetooth headphones which can be paired to the your latest iPhone 11, iPhone 11 Pro, iPhone XS and iPhone XS Max. These can be used with any other device which is Bluetooth enabled. Take a look at the best wireless earbuds for iPhone:
Best wireless earbuds for iPhone
1. Apple Airpods Pro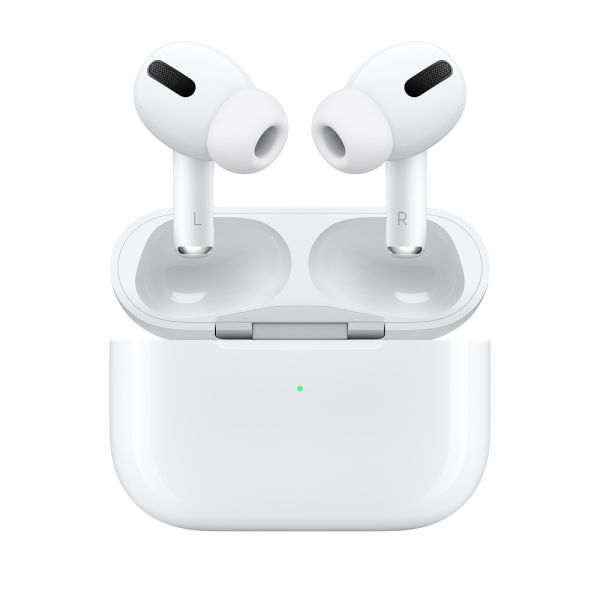 Apple fans first choice would be the Airpods from Apple. The Apple Airpodshas several plus points over its previous versions. They have great noise cancellation, much better fit than earlier Airpods and the design is improved also, as they are attempting to entice more iPhone users get into using the true wireless Airpods.
The sound quality has also been improved, and there is a big emphasis on the bass and the vocals.
However, as with most Apple products, the Airpods Pro 2020 are quite pricey as they start from $249 and go upto $399. The company is rumored to be coming out with the Airpods Lite later this year, which might turn out to be the best EarPods in 2020.
2. Sony WF-1000XM3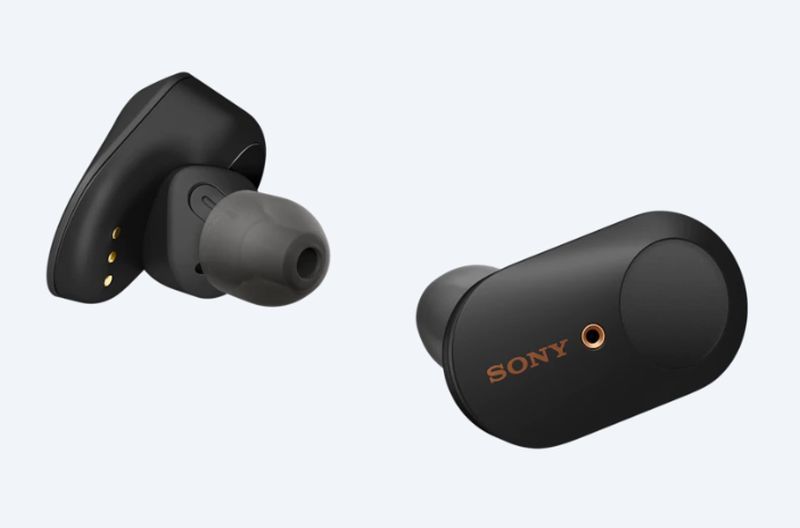 Sony's wireless earbuds have noise-cancellation feature, which is quite impressive, as most true wireless buds do not have this feature. Other brands have tried to follow Sony's example, but right now, Sony is the best in the true wireless earbuds category.The noise cancellation you get in this pair of buds is excellent, not as good as over ear headphones, but for the sleek form that you get is more than a great trade-off.The battery life is a good 6 hours, which is higher than average and the charging case is compact and slick.
The look of the earbuds is impressive, in fact, many claim that they are the best designed ones. A new update has managed to bring volume control to the earbuds themselves, and support for Amazon's  Alexa. Reviews have found it to be best suited for music rather than sports.
3. Beats Powerbeats Pro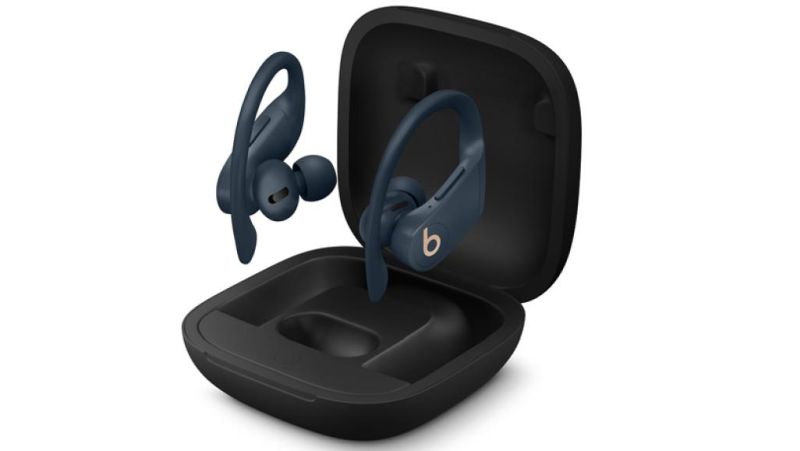 If you love to listen to your own choice of music while working out on the treadmill, then this pair is just right for you. The Beats Powerbeats Pro has a comfortable ear-hook control which is very useful during workouts as they will not fly out of your ears! The true wireless earbuds have the H1 chip from Apple embedded, that makes it a breeze to pair with the iPhone.
These earbuds from Beats do not have the extra bass sound, and is suitable for all types of music genres, including rock, classical, hip-hop and more. You can listen to podcasts and audio books as well, as the sound is comfortable for only voices too. The earbuds have a good battery life of 11 hours, so that you can enjoy listening to your favorite music/podcasts etc. without suddenly running out of battery. They have a great sports option for iPhone users.
The only drawback of these buds is that it cannot isolate noise well. But considering the safety point of view, it is good that you remain aware of your surroundings if you're wearing them while you're out and about. Customization is only possible to a certain extent, but otherwise these are one of the best wireless earphones for iPhone.
4. Cambridge Audio Melomania 1s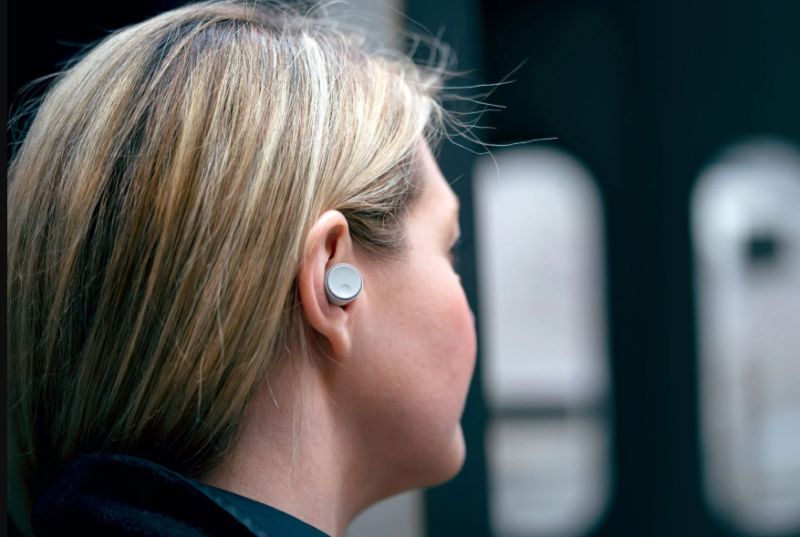 Image Source : cambridgeaudio.com
The company has made a name for itself in high-end audio equipment, but this is the first instance of it venturing into true wireless earbuds. The battery life is an amazing 45 hours which means you can listen to music for hours and hours.
Sound quality is truly impressive and it can easily stand up to some over-ear headphones. They might not have the noise cancellation levels of Sony's WF 1000X3, but they more than make up for this by being about 100 dollars cheaper, and don't forget that they have an incredible battery life, higher than Sony's true wireless buds.
Cambridge Audio Melomania 1s is superior in all respects for a mush cheaper price and will be a good fit for your iPhone.
5. Jaybird Tarah Pro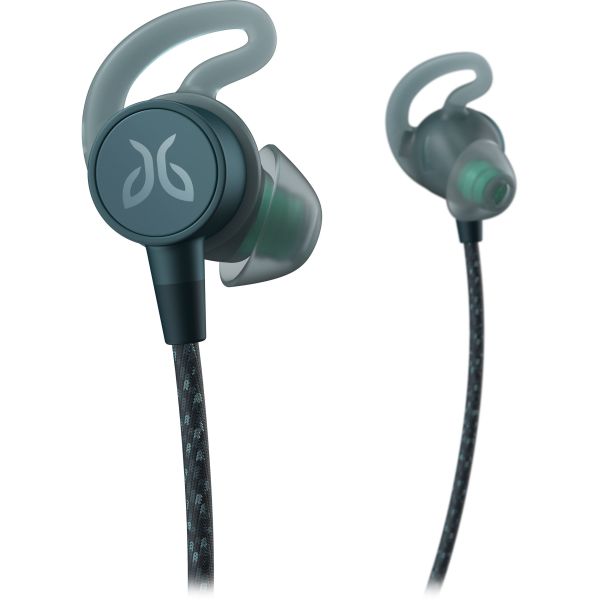 This pair of true wireless buds is considered to be the best if you are looking for buds that can be customized. They can be personalized using the companion app which is on the list as one of the best companion apps. The pairing with iPhones is not as seamless as offered by the Beats Powerbeats Pro, but the ability to customize makes these earbuds pretty special.
The app has many options to choose from, including parametric EQ and the profiles which have been created by the other users of the buds. The cables which connect the earbuds allows you to keep them safe around your neck when you are not using them, so there is no fear of misplacing them.
The battery life of 13 hours is more than adequate. However, the proprietary charger can make it a little difficult to be charged if you misplace them. There is power saving feature to save battery too. The earbuds are not as great as the Beats if you are hung up on the Apple ecosystem, but they are the better choice for the customization ability, making them one of the best wireless earphones for iPhone.
6. LypertekTevi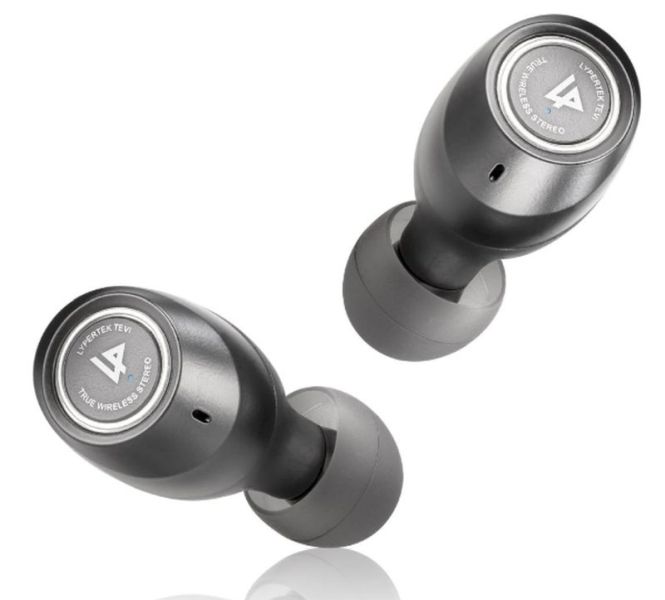 As far affordability is concerned, these earbuds are the best. The sound quality is superb, giving a neutral, audiophile kind of sound. The battery life is lengthy and with waterproofing, they offer the best value for your money. The brand is new, so you may not have heard of them, but do try them out before going for any other pair of buds, especially if you are searching for high quality buds for a much cheaper price. These buds might prove to be serious competition for bigger brands over time.
7. Klipsch T5 True Wireless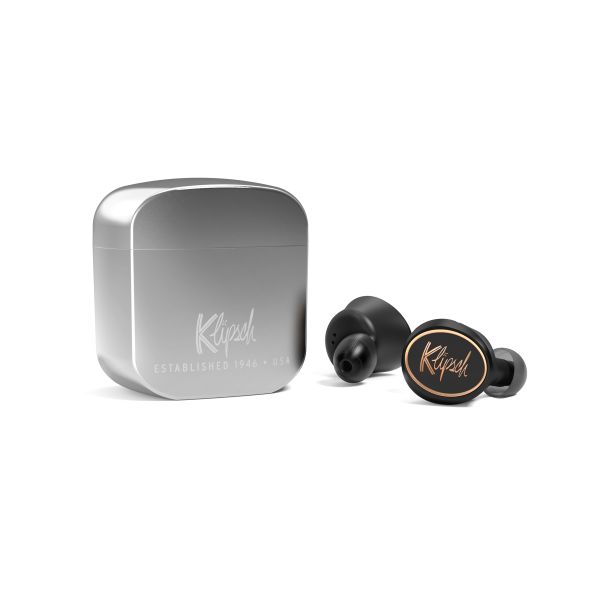 Klipsch is getting rave reviews for the superlative sound they produce. The detailed sound quality in acoustic music elevates your listening experience. The clarity expands to the high notes too, allowing the buds to sing in higher registers without being sibilant. The warm, clear and soft tones are never harsh. Only drawback – it's a deepfit, which some people may find annoying or uncomfortable.
The price is in the higher range, but it is okay considering the quality of sound. The battery life happens to be 8 hours on a single charge and the case also provides a charge of 24 hours. This is quite enough to listen to music for hours unhindered by lack of battery.
8. RHA TrueConnect True Wireless Earbuds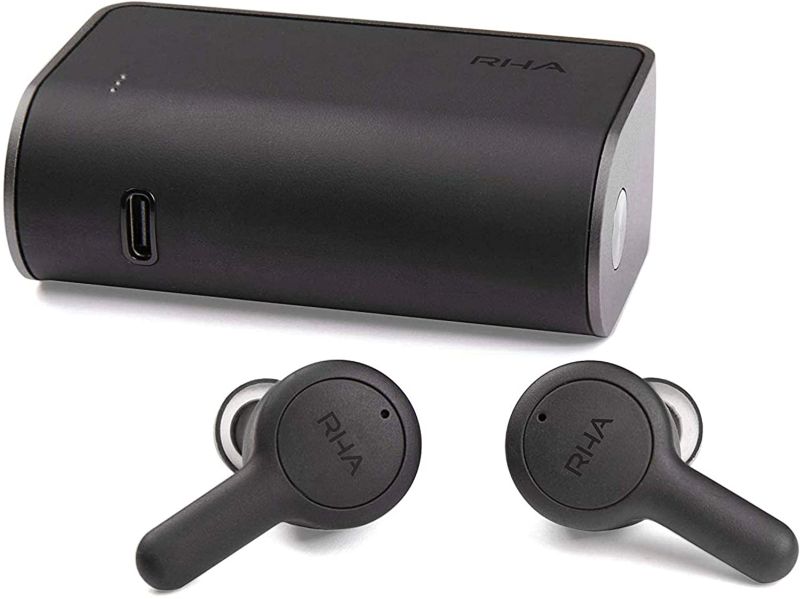 The earbuds stand out as a great alternative for the AirPods. The battery life is lower than others on the list (5 hours), but the amazingly detailed sound makes up for it. The buds can be relied on for sturdy, everyday use. The wireless connection does not fail, and so these earbuds are getting a good response from buyers.
9. Anker SoundBuds Curve Upgraded 2019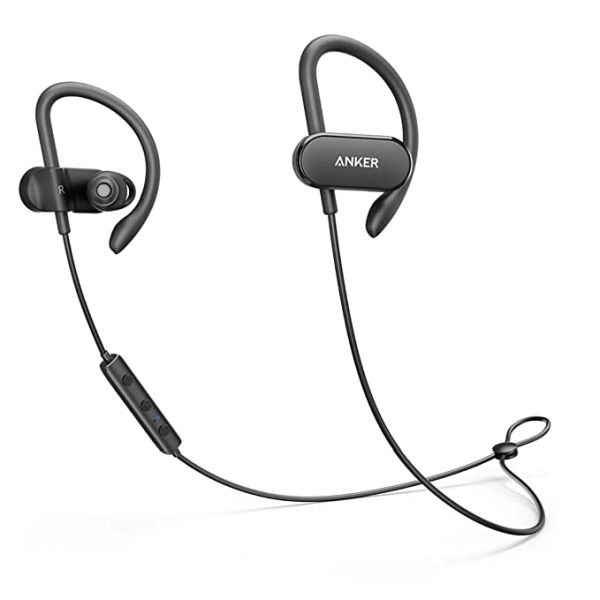 Anker gives you the best wireless buds sound experience in budget category. They have a sporty, fun look and what we love is that they have a very stable ear-hook design which 6 tip options for you, to ensure that it fits well. The tips are not as deep as some other in-ear buds, so they don't make you feel giddy or feel pressure in your ears.
This is a welcome design effect as comfort is one of the major things you look for in something which you are going to use on a regular basis.The drawbacks are that they don't come with the H1 chip for pairing seamlessly with your iPhone but still the buds are pretty great!