IFA 2019 in Berlin was chock full of wearable tech. Smartwatches from various brands were the highlight of the show. The trend this year was athleisure, as could be seen from the many examples of wearable gear which focused on fitness, including luxury wearables from brands like Michael Kors. There was the Garmin Venu, which can track respiration as well as sweat loss, the Puma smartwatch that has been styled to attract gym goers. Take a look at the best wearables IFA 2019:
Best smartwatches and wearables IFA 2019
Garmin Venu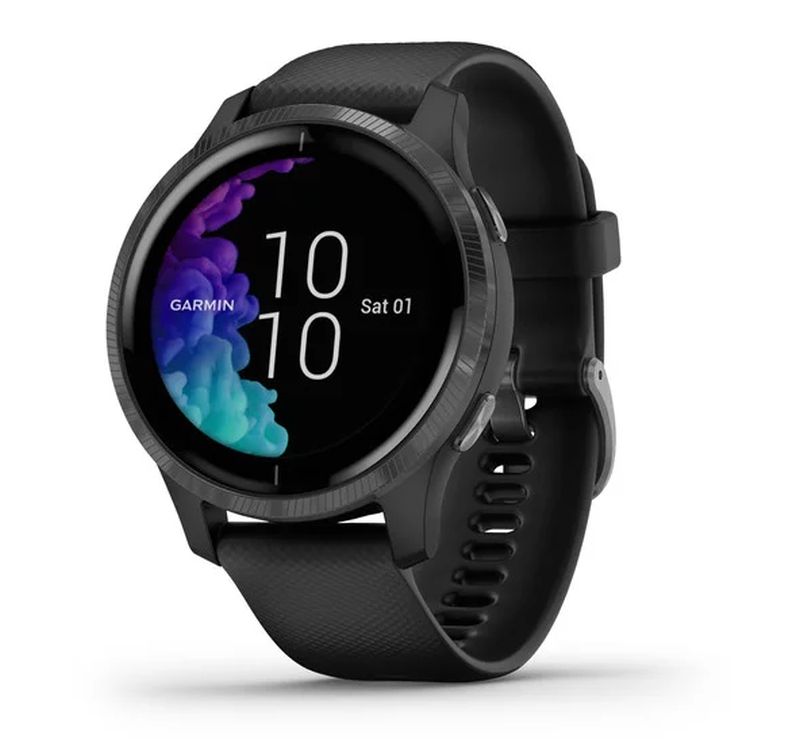 This is Garmin's first smartwatches/ wearables IFA 2019 with an AMOLED screen, an update which would enhance a vibrant display than in the earlier Garmin watches. The Venu has a lot of cool features which sets it apart from the previous counterparts. It has a touchscreen feature, which reminds of the Apple Watch 4. It can be used many different purposes, especially for fitness and health. Venu's body is made from fiber-reinforced polymer, that feels premium, but give you the experience of a lightweight watch. The bezel is made from metal, giving it a classy look.
It is jam packed with several fitness features, all of which will help you maintain your fitness regime. For example, the heart-rate monitor on the watch's rear, the GPS to track the location, stress trackers and a very useful feature for women – the menstrual cycle monitoring. It also monitors sleep and hydration, which will urge you to form a better, healthier lifestyle.
The body battery feature is quite interesting, as it can monitor energy levels for you to choose the best time for your workouts. This is one of the best wearables at IFA 2019, which can track more than 40 workouts, including yoga sessions and skiing. Another handy addition is the animated workouts, making it easier to learn the exercises. You can personalize the workouts too.
Venu can keep you connected to your smartphone- you will be able to receive notifications, make virtual payments through the Gamin Pay feature and also download your favorite tunes, directly from the watch. The battery is supposed to last for 6 days, but if you use GPS, then it lasts only for 6 hours.
The stylish design makes it perfect to wear 24×7, rather than just at the gym. It will be available for sale between October –December.
The colors are meant for women and men – gold, light sand with gold, granite blue which has silver hardware and black (slate hardware).
Huami AmazFit GTS and Huami Amazfit Stratos 3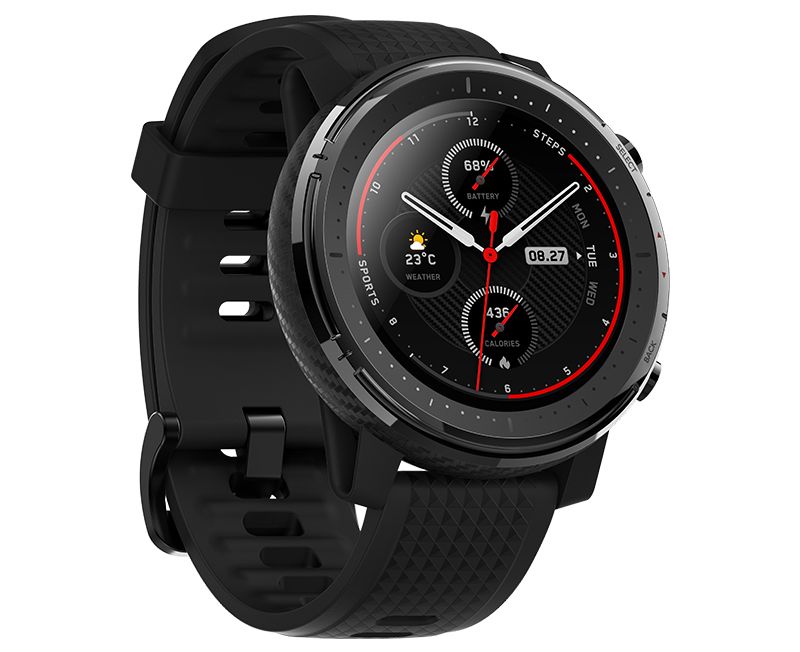 Huami's AmazFit GTS was one of the wearables at IFA 2019, which grabbed a lot of eyeballs. More so, as it might be a worthy rival to the Apple Watch. It looks like the Apple Watch but has incredible battery life with 2 weeks on one charge only. It has 12 exercise modes, GPS, NFC, 24×7 heart monitor as well as sleep-tracking feature. The case is so feather light, weighing only 0.87 ounces and comes in a range of colors – silver, gold, black, pink with matching silicone bands.
Both the smartwatches among the wearables at IFA 2019 have features like sleep tracking which Apple does not have yet.
Amazfit Stratos 3 is the brand's latest product in its sports watches line. It is 1.34 inches and has always-on display. Runners and other outdoor sport enthusiasts may like this smartwatch as its 'transreflective' screen makes it readable in bright sunlight. Both the smartwatches have heart rate sensors and are water resistant.
What gives the long battery life is the lightweight software Amazfit OS, which Stratos 3 runs on. Using Android, you can access Google services and apps. The software does not support full application stores. If you run the ultra-endurance mode, then you will not be able to run most apps. But if you are working out, then you would not need to keep an eye on your notifications anyway. But though Stratos 3 runs Android, GTS runs only on the Amazfit software, so for better battery life you may have to give up checking Twitter on your smartphone.
Apple is the clear market leader when it comes to smartwatches, and even though Huami has shipped over 100 million wearables to 60 countries and more, still it has a long way to go before it catches up to Apple. Which it might do, because of the sleek design, long battery life and much cheaper prices.
Huami Amazfit X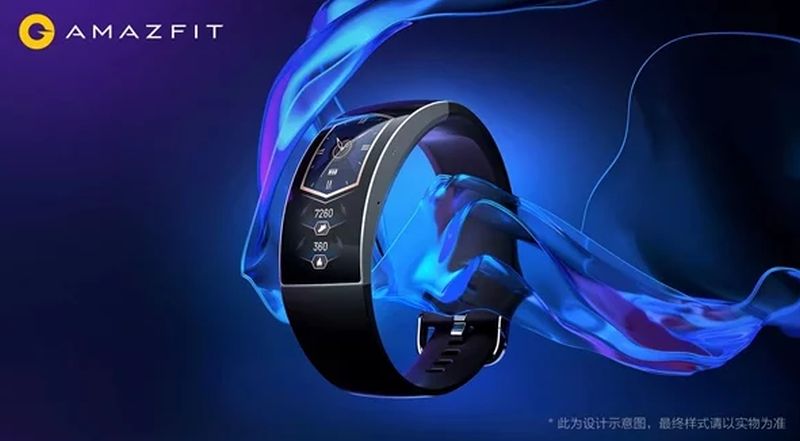 At the wearables IFA 2019 show, Huami also showcased its concept device with curved screen. It's narrow screen curves around the wrist, and looks quite incredible as it does not have any exterior buttons on the band. Pressure sensitive buttons are hidden on both sides of the watch. The curved smartwatch will be powered by a special curved battery. It's expected to be out by 2020's first half.
Puma Smartwatch

Puma's first smartwatch was designed in collaboration with Fossil displayed at the wearables IFA 2019, looks quite practical and sporty. For Puma lovers, it will be a good addition to their collection of Puma shoes, apparel etc. It runs on Wear OS, weighs 28g and it looks designed for the gym.
Like other smartwatches, it has GPS and heart-rate monitor, and a swim-proof make, so you can wear it in the pool as well. It has the best Qualcomm chipset for smartwatches, the Snapdragon Wear 3100 chipset.
The screen is AMOLED 1.18 inches and the watch supports contactless payments. If you were looking for a svelte but simple smartwatch, without the showy look, this could be the one for you. It is slim and lightweight, which means you can keep wearing it without feeling the weight during workouts.
It's all good, but this smartwatch does not have speakers.
Emporio Armani Smartwatch 3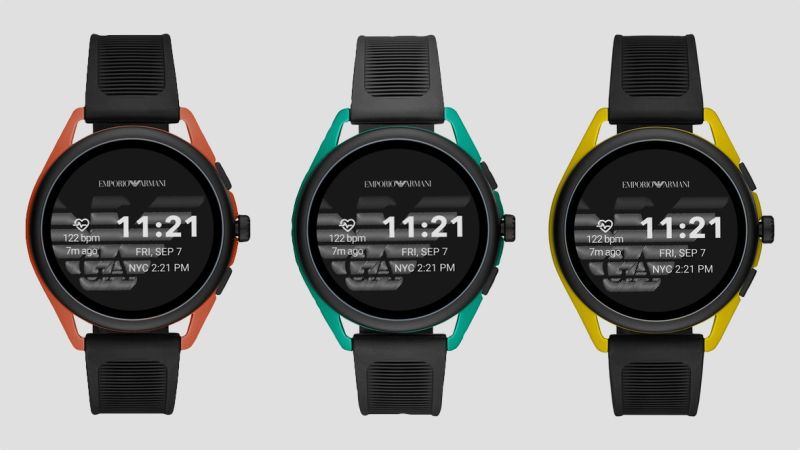 This smartwatch was one of the luxury wearables at IFA 2019, which is quite trendy. It veers away from the golden shades towards vibrant blue, yellow, green, orange and silver aluminum case with a black rubber strap and black bezel. It runs via Qualcomm 3100 chip, has GPS, heart-rate monitor and NFC chip. Having a speaker on the phone is quite handy as you can make/receive calls through the watch.
Fitbit Versa 2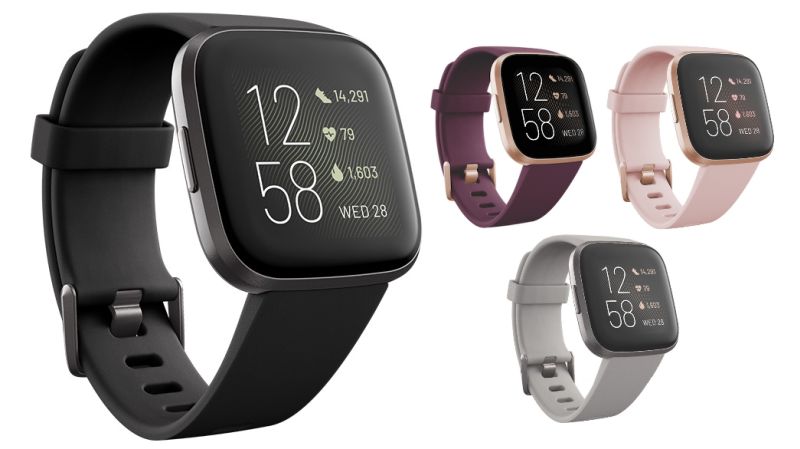 Fitbit is a household name in wearable tech. The company displayed its upgraded version of the Fitbit Versa at the wearables IFA 2019. The Versa 2 has the option for contactless payments and its clever inclusion of the Amazon Alexa, with which you can ask Amazon's AI any question you want. The brand did the intelligent thing by not creating its own AI for voice assistance, which would have been a time consuming Herculean task. It has also the impressive features of Fitbit Versa.
Michael Kors Access MKGO, Bradshaw 2 and Lexington 2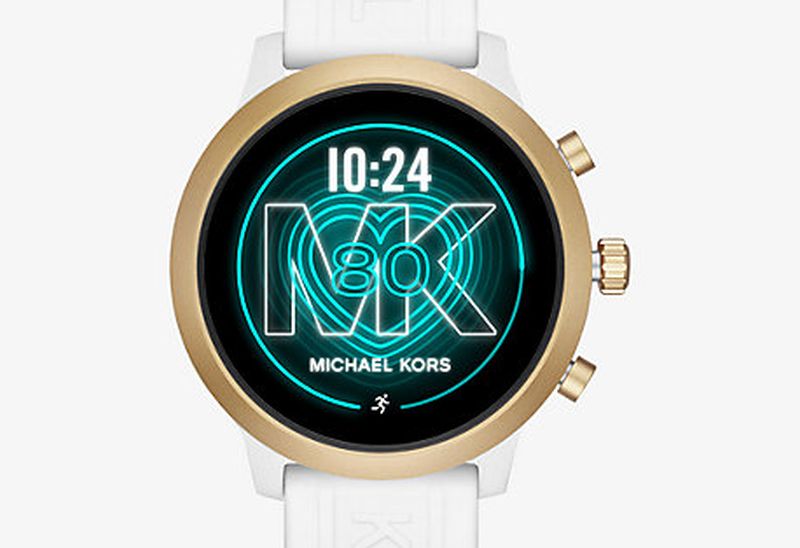 Michael Kors Access MKGO was one of the three luxury smartwatches at the wearables IFA 2019 that was showcased by the brand. The Bradshaw 2 and the Lexington 2 are stylish smartwatches which are basically upgrades of their earlier versions.
The Access MKGO is the one which the brand has focused on fitness. It has an impressive Snapdragon Wear 3100 chipset, 1.19 inches screen and 4 GB RAM. It's a slim watch at just 7mm thickness, and compact. The casing made from nylon makes it lighter. The company has not promoted it as a smartwatch designed especially for sports, but from the silicone band, we can assume that it has indeed been designed keeping sports in mind. The MKGO has a GPS, heart-rate monitor, and being powered by Wear OS, it can access all types of fitness apps, such as Google Fit.
The other two smartwatches are definitely more powerful but suited more for elegant dinners rather than for your gym time. Access Lexington 2 has a steel case with 22mm classy steel band, It's available in gold and silver combinations so you can opt for the color you want. The Bradshaw 2 has color options rose gold, gold, and gray. Both the luxury smartwatches displayed at wearables IFA 2019, have three buttons each on the right hand side of the watch to control Wear OS. And of course, they are waterproof, have GPS, Google Pay and inbuilt speakers to make/receive calls. The battery life depends on usage.
Diesel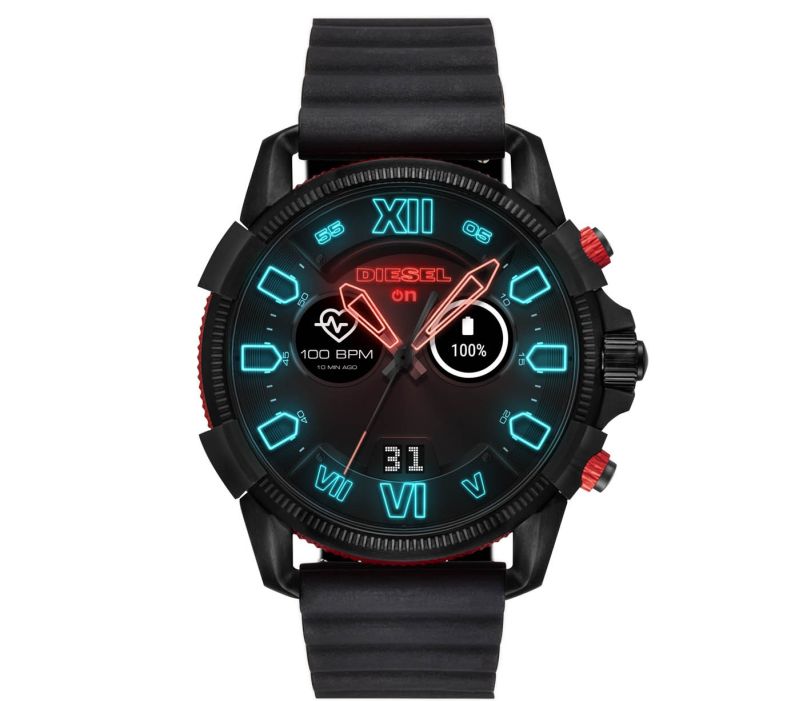 People are going gaga over the Diesel On Axial's looks. It is the most exciting, visually compelling fashion smartwatch to come on the scene. It's watch face is a psychedelic Information Tunnel which hypnotizes you. You feel as though you're entering Wonderland through the tunnel made by the lines and colors. It uses 5th Generation platform of Fossil, which makes it as fast as the Michael Kors and Puma smartwatches. The animations which captivate you run smoothly, iOS support for calls is present and you have a speaker for making/receiving calls.
TCL Wearable Display Concept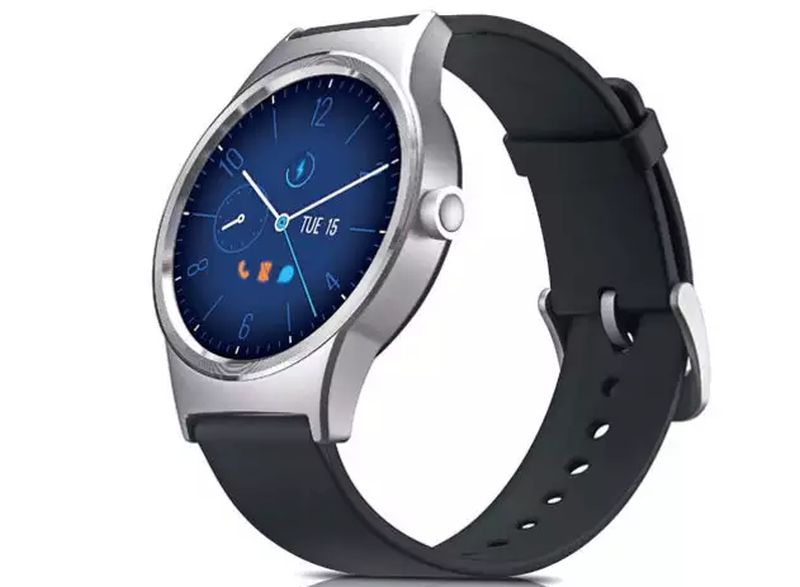 Image Source : img.etimg.com
In the slew of smartwatches, some gadgets at wearables IFA 2019 stood out. This is only a concept now, but this wearable display from TCL is a pair of sunglasses which would stream content on the inside of the glasses. Though the size of the OLED display is small, it would actually be like watching content on a 100-inch screen which is 3.5 meters away from the eyes. Speakers are located on the glasses' arms and the menu and cursor will be controlled by head movements. And unlike VR, you will not be cut off from your surroundings, just as you do at home when you watch television. This is a great feature, as you can wear the glasses in public, work and still keep hearing or watching your shows, without taking them off.
Aukey Smartband Stored True Wireless Earbuds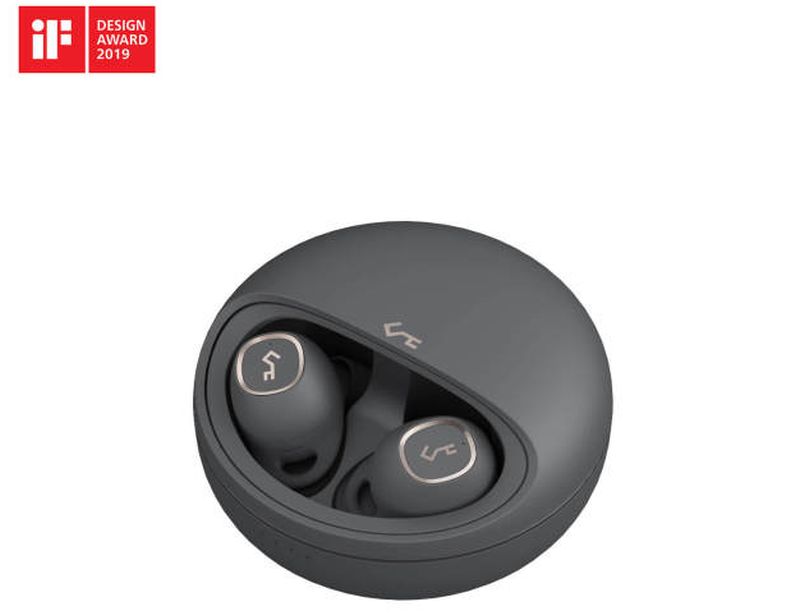 Another of the gadgets at wearables IFA 2019 was the Aukey Smartband which is a fitness tracker, with touch screen display and rubber watch. But the feature which set this fitness tracker apart was the chargeable wireless earbuds which are stored in the band itself. When you press the left and right side of the phone, then the buds pop out! The buds last for 5.5 hours, have noise isolation and are sweat and splash proof. Amazing!
TCL Movetime Family Watch MT 40 S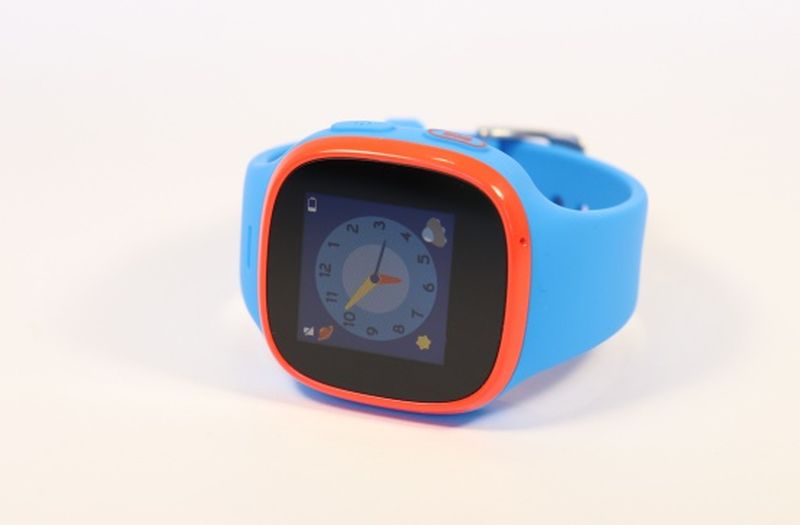 Image Source : techsmart.co.za
Designed keeping seniors in mind, this smartwatch would help to ease the mind of the family regarding the senior family members. It has 4G connectivity for voice and text messages, and with the inbuilt camera, video calls can be made too. The locator app lets the family know the location of their loved ones, and set safe zones. It sends notifications about medications and any upcoming appointments, which would be exceedingly useful for seniors who need to have medications on time or visit the doctor.
If there is an emergency, then the wearer just has to hold down power key for only three seconds, then the watch sends an emergency message to the preset contacts. The watch also tracks steps, calories burned, distance and sleep. The smartwatch will be available in some select markets only.
Adidas FWD-01 Headphones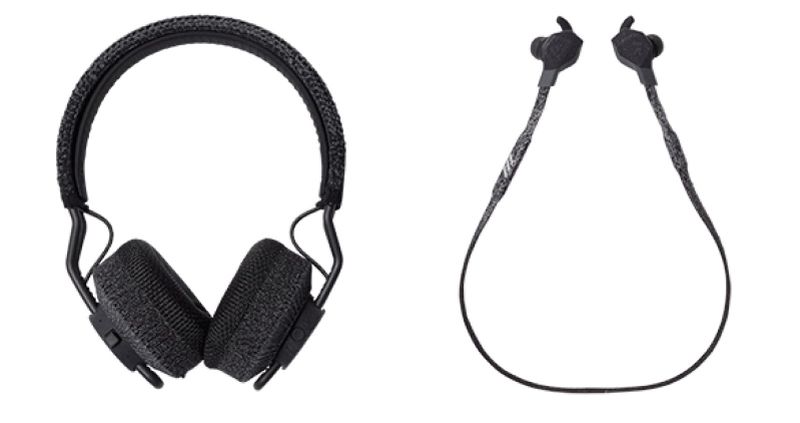 The Adidas FWD 01 headphones are as creation of the collaboration between Zound Industries and Adidas. The wireless headphones have interchangeable tips for the buds. The magnetic buds are wearable too, and you can use them as cool accessory for your outfits. The wearables at IFA 2019 show threw up this handy gadget, with which you can trigger apps such as Spotify, or your favorite artists. The FWD 01 has a maximum of 16 hours playtime, after which you can recharge with USB-C.
ASUS VivoWatch SP Smartwatch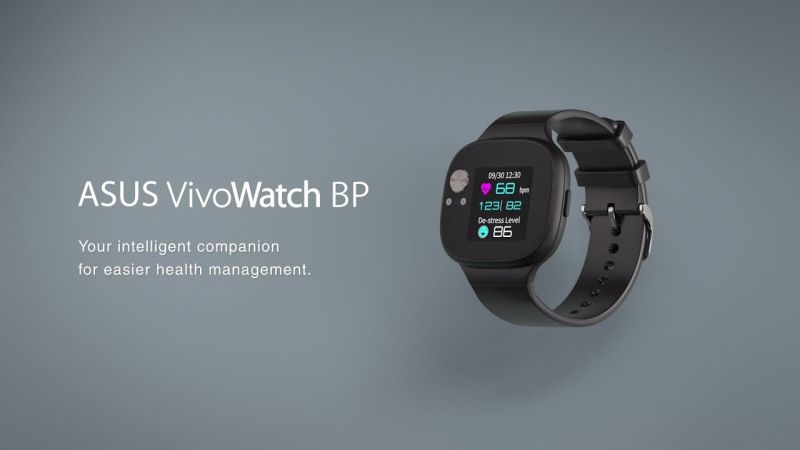 The Asus has an ECG sensor, PPG (optical heart-rate monitor), PTT, SPO2 levels' sensors, and sleep, stress and ANS (autonomic nervous system) sensors. It's a good smartwatch for tracking workouts, oxygen saturation and elevation gain. The Asus SP has great battery life too, with all the features it has.
The IFA 2019 had a fascinating array of wearables including numerous smartwatches for the fitness and health minded. They are convenient, look great and one of the best investments you could make, as it will help you stay on track of your overall fitness.