Huwaei p20 pro has the best smartphone camera ever after Nokia Lumia 1020. Though there were a number of other smartphones launched in between who guaranteed DSLR like quality but could not deliver it. Huwaei p20 pro is making a dig by convincing the users to ditch down their DSLRs and switch to p20 pro. It is the first smartphone to hit the market with its three Leica branded rear cameras. Huwaei p20 pro camera review has placed it in various specs to know whether is it worth it to buy of not.
The basics: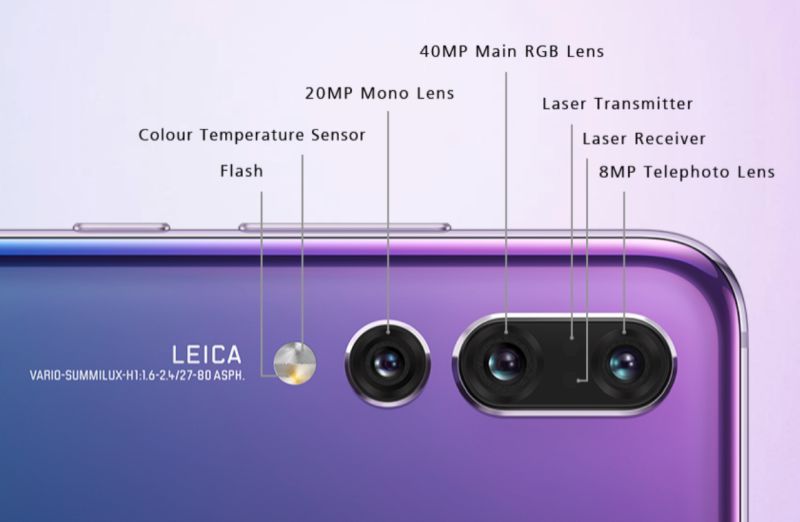 Image Source : zdnet1.cbsistatic.com
The aim of Huwaei p20 pro is to deliver an advanced experience of camera which you haven't experienced before. Instead of 2, there are 3 rear cameras. One is a 40MP RGB camera with an aperture of f/1.8. Another is a monochrome camera with an aperture of f/1.6 and the third one is a telephoto camera of 8MP with an aperture of f/2.4. Sensors each of 1/1.7 inches are used by p20 pro which gives a significant large performance than any other smartphone in the market.
A black and white sensor of 20MP and a RGB sensor of 40MP work in tandem for increasing the sharpness of the photo. Unlike the previous smartphones of Huwaei, there is a 3rd telephoto lens which allows the phone to use and optical zoom of 3X. All of these 3 cameras are equipped with colour temperature and laser auto focussing sensor which makes sure the accuracy of white balance. You may choose between the camera resolution of 10MP and 40MP on the device. The camera is at 10MP by default and combines all the information from all four pixels into a single one. This will translate the photography into a better experience even in low light.
The portrait camera mode
The portrait mode of p20 pro is magical. It can create picture perfect portraits without losing out any detail. It can blue the entire surroundings and focus on only the object. It has the ability to capture even the finest detail which a smartphone camera is expected to give.
Low light test:
Huwaei p20 pro has the best smart phone camera ever and is excellent in taking picture in low light. One should thank the large sensors which allow capturing the best shots even in low light and with a bare minimum noise. So much of details and depth is captured in the night shots which are really hard to believe. This will give the P20 pro the DSLR like quality and an edge over other similar smartphones. It is worth to mention that the auto focus of p20 pro is extremely good in low light conditions.
Outdoor performance: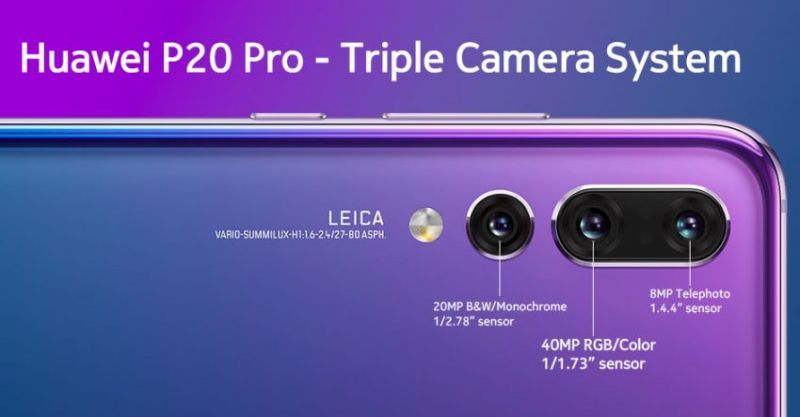 Image Source : techprolonged.com
The easiest way of testing any smartphone camera is to click photos in natural lights. P20 pro clicks the best photos showing natural colours. Blue looks blue, red looks red, yellow looks yellow… and much more. The photos are highly detailed, no matter you are looking at the clicked shots over the phone's screen or over a large TV screen. If you want to click a lot of shots outdoors like landscapes, monuments and buildings, nothing is better than Huwaei p20 pro. An exceptional colour reproduction and contrast can be observed in its shots.
How well is the Camera indoors:
Huwaei p20 pro can capture steady shots and giving a lot of details in them. The photos are exposed with a great dynamic range in its auto mode. The white balance is automatically made accurate and the camera will not saturate colours which is the most loves feature of p20 pro.
Huwaei p20 pro camera review vs. Samsung galaxy S9+
Though both of them use a different technique, yet it is interesting to compare them. The photos are captured by the default camera mode and no editing or processing needs to be done afterwards. The photos are shot by enabling auto mode on both of these devices.
General shots: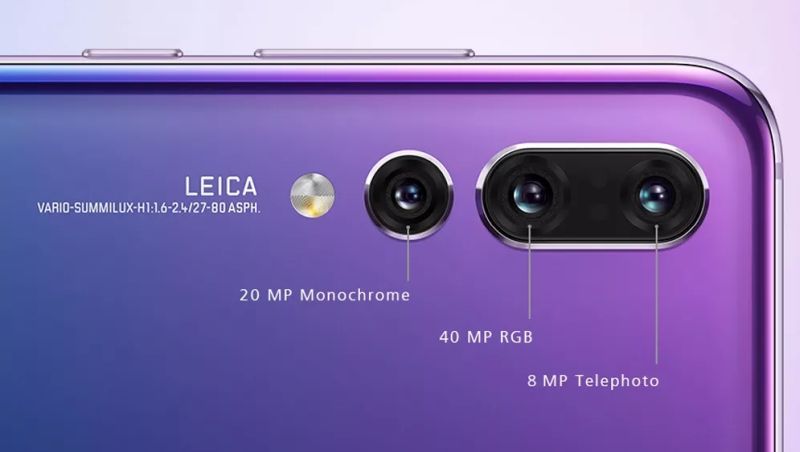 Image Source : popsci.com
 With automatic settings in normal light, both of the phones are capable of showing enough details without editing the photos. But a slight difference can be observed in sharpness and colour reproduction. P20 pro is able to give more sharp images with natural colours.
Portrait:
Both of the phones contain telephoto lenses to give out optical zooming effects. The Huwaei p20 pro review says that the dual camera of Samsung galaxy S9+ enables an optical zoom of 2X, whereas the triple cameras of p20 pro gives a 3X optical zoom. The images shot by p20 pro are much sharper and boost up rich colours with better overall contrast.
Low light performance:
In this field it is close tie between the two. Here Samsung galaxy S9 plus is a step ahead then Huwaei p20 pro as it offers a richer detail of the photo even in the low- light. The colours are also more realistic than Huwaei p20 pro.
So this comparative study will help you to know whether is it worth it to invest in this product or not.