Are you one of those electronic geeks? Do you leap off your couch to buy every new electronic gadget that comes into the market? Are you constantly scouring Amazon and other sites to find your kind of electronics? Well here's a word of advice. Stop buying. And just do it yourself. Why? Well, because it's much more exciting and fun! Plus you get to make crazy mistakes and learn from it all. It's a heady feeling when you use homemade electrical gadgets that you – yes you – have created. So here goes. Our pick of the 7 amazingly simple DIY electronics projects. These are incredibly simple electronic ideas that you can make out ofhousehold items.
Your DIY battery powered USB charger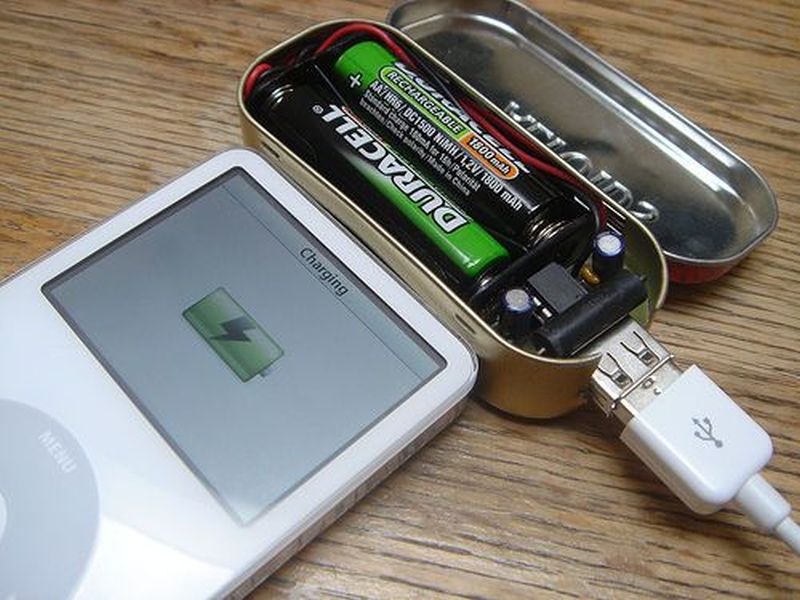 Image Source : i0.wp.com
Got an Altoids tin lying around at home? Dust it off and put it to good use. It might not be the best looking USB charger, but you will be proud of it nonetheless. Like we said, electronic ideas need not always be grandiose. They can be effective even when made out of household items. What you will need is a small tin, simple AA batteries and a mini circuit board and you have your own portable USB charger. Viola!
Dog bark activated door lock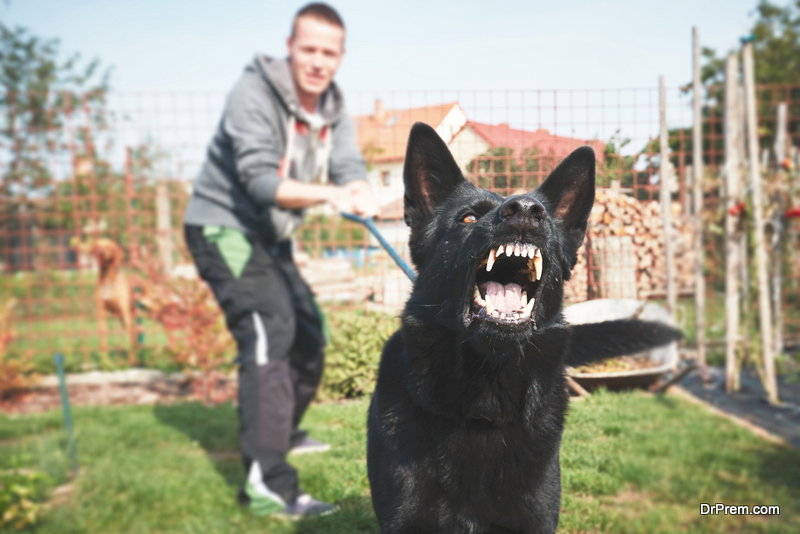 If you are a sleep deprived pet owner, you are going to love this cool electronic idea! In fact, we can see you do a face palm and wonder you never did think of it yourself. Dogs have a set pattern and by mornings their little bladders can hold it no more. They bark and lick and scratch you at the same ungodly hour every day so that they can be let out to relieve themselves. Now with a noise detector circuit, a lever and pulley system and a few simple techniques, you can get your full quota of sleep.
Convert an old radio into a Bluetooth speaker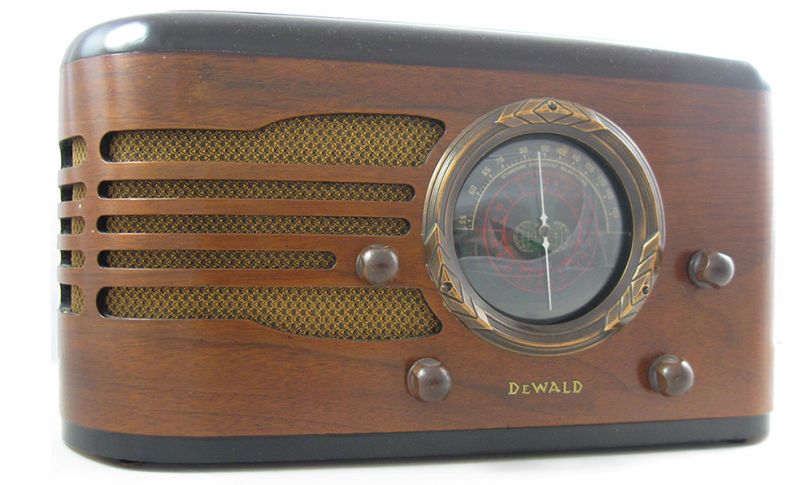 Image Source : nutsvolts.com
Got that old, portable radio lying around at home? The one that your grandfather had  used to listen to cricket score while lounging on his recliner. Well, yes that can be put to use again. You need to know soldering and have some basic electronic and mechanical knowledge. And you're on!
DIY Laptop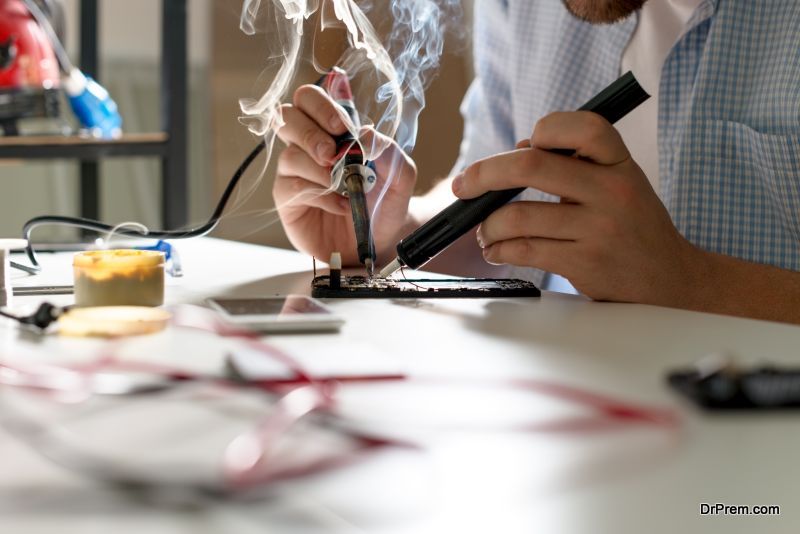 This one tops our list of homemade electrical gadgets! All you need is good electronic ideas. You don't have to be a hardware expert to rustle up your own laptop. Now we bet everyhousehold has some unused laptops lying around, and it's now time to put those parts to good use. Gather up usable parts from old, discarded computers – like screen, motherboard, processor, hard drive etc. Find a box that can hold it all together. Even a pizza box would do! Solder all the parts together – and there you go, you have put your electronics knowledge to good use. You have made your own superbly unique laptop! Isn't this one of the coolest and most simple DIY electronics projects!
USB Bell that rings when a mail hits your inbox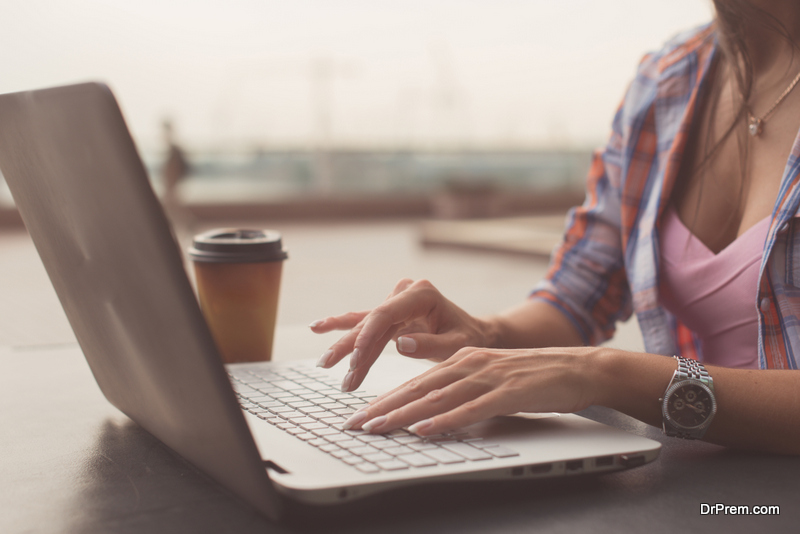 Here's yet another all-time favourite electronic idea from our simple DIY electronics projects. A quaint little USB bell. Remember all those times when you sat by you laptop waiting for that all-important mail? Sometimes not even getting up to use the loo – just in case you miss the mail? Well, say goodbye to those stressful times and create your own unique email notification gadget. All you need is basic soldering and electronics skills and you're on! In fact, you can get even more imaginative and put LED lights into it so that it lights up every time you get a mail. Or even make it voice activated. The possibilities are endless. So get started already!
LED party lights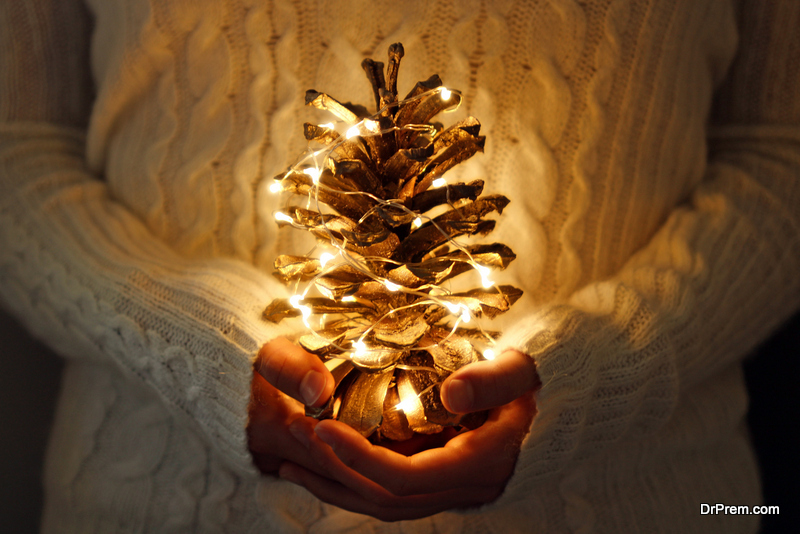 Say goodbye to the times you've had to scratch the idea of an outdoor party because of poor lighting. Here we have a simple electronic idea – a DIY LED party light. Just get together some inexpensive lithium batteries, some tape, some disc magnets and strings of diffused LED lights. And light up your party without any electrical supply. It's as simple as that!
A mini wind turbine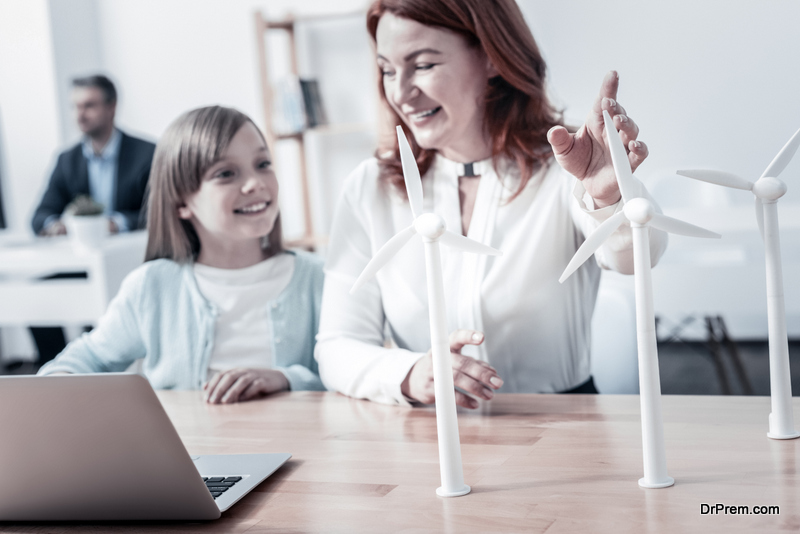 If you have got kids learning about renewable energy at school, why not get them to experience it first hand? Create a tiny wind turbine using an inexpensive toy motor. This should have enough power to light up some LED garden lights. It's simple, educational, fun and above all, easy as a breeze!
Homemade electrical gadgets are truly a great way to convert your probable e-waste into a great electronic idea. You can also use old, discarded or unused household items to create your own electrical gadget. All you need is a great idea. You're upcycling, learning and having fun – all the same time with these simple DIY electronics projects.