OnePlus phones are selling like hot cakes these days. They are dominating the marketplace like no other smartphone ever has. OnePlus 6, the best phone in the series, is now the new favorite of the current generation. However, no phone is complete without a sturdy and classy cover, and OnePlus 6 is no exception too. Which is why we have listed down a few of the best OnePlus 6 cases.
Each cover or case has its own advantages and disadvantages, like any other product. If you are a OnePlus owner, you ought to possess at least one of these to protect your smartphone from any kind of external damage.
Sandstone case: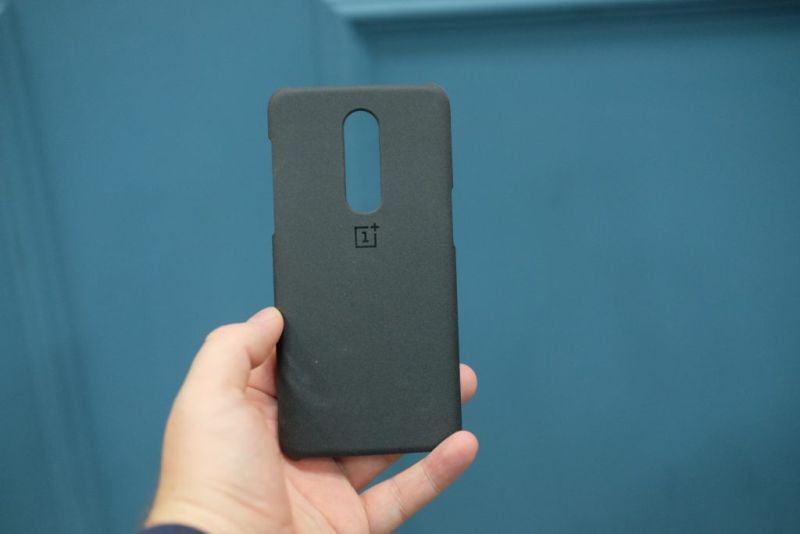 Image Source : ksassets.timeincuk.net
The release of the OnePlus 6 smartphone is incomplete without its signature style cover sandstone case. The rich finish of this cover gives you a fine grip on the case so that your phone does not fall prey to frequent hits and bumps. Given its exclusive features, it easily falls into the category of the best OnePlus 6 cases. Also, it provides good value for money so that you don't end up spending a fortune on mobile covers.
What many people don't realize is that these cases are all Snap-On, and have their own advantages and disadvantages. Meaning they just cover the back and sides of your phone, leaving out the top and bottom open. So, if you are planning on buying one such fiber-finish sandstone cover, be aware that your OnePlus 6 phone may face certain considerable damage if it falls head first.
Color splash:
These cases are quite in trend nowadays. Sporting a much-in-demand phone, like OnePlus 6, covered in a funky looking case makes your phone stand out in your hand. These color splash covers are made up of bold and solid colors like red or royal blue. Teal green and grey are also quite 'in.'
In addition to that, a color splash OnePlus 6 case adds a bit of dramatic color to your appearance and draws all attention to yourself and your phone. Although it is a durable phone cover, this case is slightly not recommended for formal settings. Trust a color splash case to up your look especially at an outdoor fun event or a party where going a little overboard is permitted.
Bumper cases: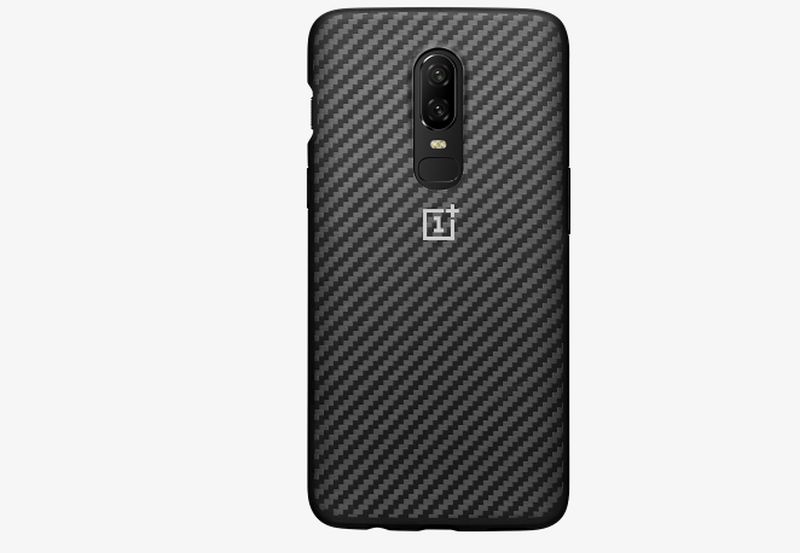 Many may argue that bumper cases have been long gone out of fashion these days. But all that is out of fashion is in fashion! Bumper cases are strong and smart, and can make one of the best OnePlus 6 cases for your phone. Although they may look a little bulky on the outside, they are best capable of protecting your phones form any type of damage. They are slightly heavier than most cases but provide ultimate protection to your phone.
Bumper cases like Nylon Black, Karbon Back design, and Ebony Wood finish are all pretty impressive, in terms of outer appearances, and are quite durable phone covers too. Although nylon bumper cases are a little more expensive than most other cases, they are worth every penny invested in them. Trust a bumper case to protect your smartphone, and it will rarely disappoint. 
Flip cover:
Flip covers have always been in trend since the time smartphones came into being, and continue to do so even today. Use flip covers when you want to appear slightly formal while simultaneously giving out a fun vibe. Most flip covers for OnePlus 6, and all other smartphones too, are soft to touch and come with a firm grip.
For OnePlus 6 mobile phones, flip covers are one of the best OnePlus 6 cases. They come along with a small pouch on the inside of it to store your cards and other brief belongings. They not only cover your phone at the back and sides but also your 6.28" screen and protects it from unnecessary scratches and lines.
Dretal OnePlus 6 case: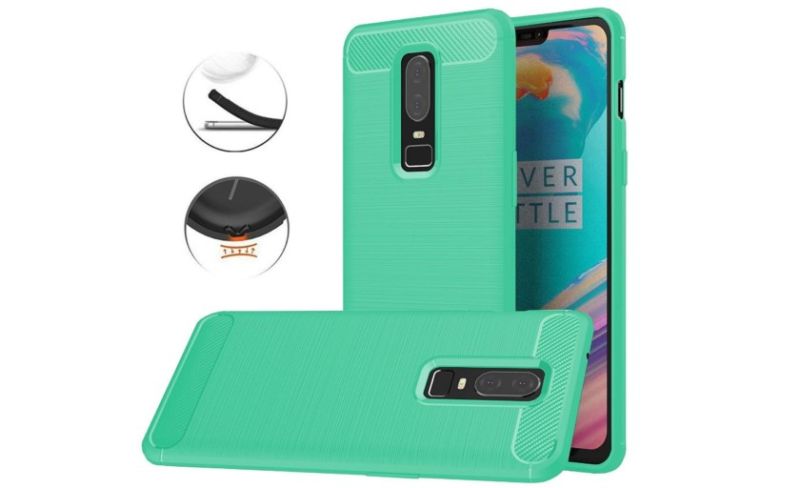 Image Source : cdn57.androidauthority.net
These cases are more or less like color splash cases. The only difference is that color splash cases are made of silicone whereas these Dretal cases have a fibrous base. They are strong and are not vulnerable to stretching or long-term use.
The Dretal case is one of the best OnePlus 6 cases to own. It will shield your phone from frequent drops and hits. It also has a brushed texture what gives it a good grip and fairly good feeling on your hand. These OnePlus cases are available in four colors at Amazon, namely red, navy blue, mint green, and black. All four colors are absolutely stunning and affordable too.
Conclusion:
These covers are smart, classy, trendy, stylish, and strong too. Investing in one or multiple of these covers will be nothing but a step in the right direction as far as the safety of your phone is concerned. Make sure that you, if you own a OnePlus 6, bring home at least one of these covers right away.