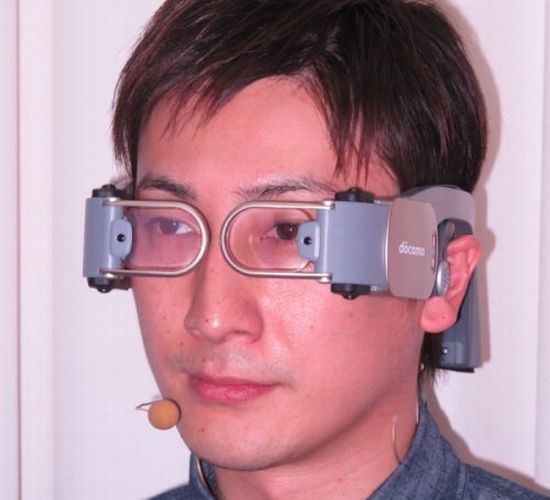 Video calling is one of the important features of modern mobile technology, but holding your Smartphone in front of your face for a longer period is both tedious and annoying. To add ease and style to your communication, NTT Docomo has come up with a head-mounted Smartphone called "Hands-free Video Phone" that allows hands free video calling.
Developed as a part of Docomo's research on creating future glasses-type devices, the new video phone integrates three cameras, each with 720p resolution and a fish-eye lens with a 180-degree field of view, on the frame to create a video by fusing all the High Definition pictures with a pre-rendered 3D model of the face of the user and sent it to the person on the other end.
The hands free device also features a camera at the rear to capture the real background and achieve more realistic video calls. Now with the Hands-free Video Phone you can make a video call without holding your Smartphone in front of your face.
Via: Nikkeibp
<iframe width="550″ height="310″ src="http://www.youtube.com/embed/y5FM57A3My0″ frameborder="0″ allowfullscreen></iframe>