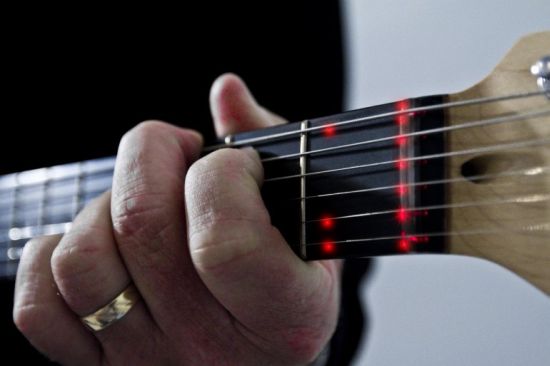 Wish to learn guitar but, as often as not, find it difficult to stay even with the simplest notes – the problem keep lingering in the subconscious minds of millions like me. Fretlight guitar, however, should help us enjoy those fretful practice sessions, which include mastering phrasing, progressions and scales. Conceived by creatives at Fretlight, the guitars have LED lights embedded in the neck to allow users spot the exact place to set their fingers on the fingerboard. So, they don't need to follow video lessons and software learning packages to sharpen their skills.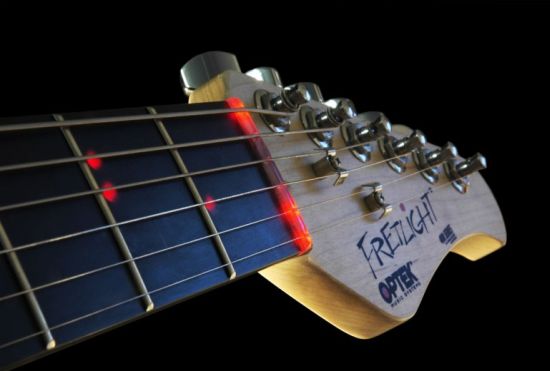 The guitar makers have recently added the FG-461 PRO electric guitar to the range, which already includes five classic Fender body shapes inspired, state-of-the-art electric guitars. All models feature a thin LED circuit layer that illuminate across an advanced polymer fingerboard. Developed by Rusty Shaffer, the Fretlight learning method strongly relies on LED lights that keep shimmering while following video and software instructions. Users may learn music tricks ten times faster by using this method when compared to traditional ones like reading books, DVDs or online instructions.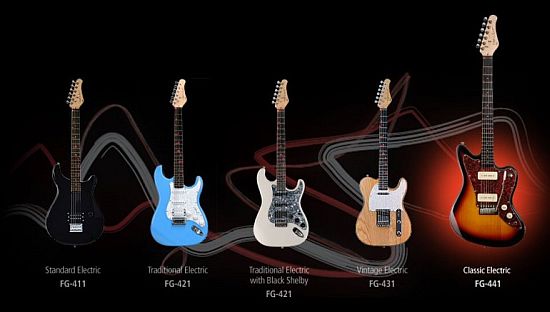 Available for a suggested retail price of between US$18.99 and $23.99, the video lesson packages include a 10-foot (3 meter) guitar-to-USB cable and the Fretlight Studio software for Mac/PC that further includes over 100 text-based lessons. Those who wish to grab the guitars alone may fetch the entry level one at $399.99, the Strat-like model for $499.99, a Tele shape at $599.99, the Jazzmaster version for $699.99 and the Pro model for $1199.99 only.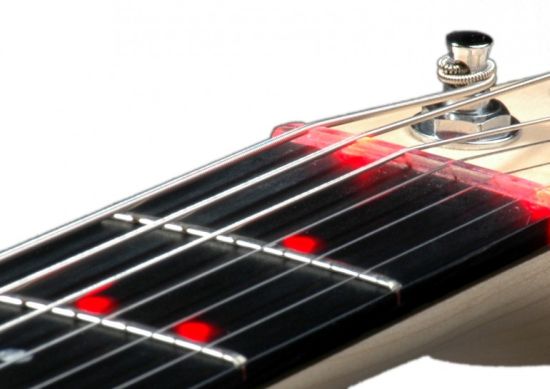 Via: Gizmag