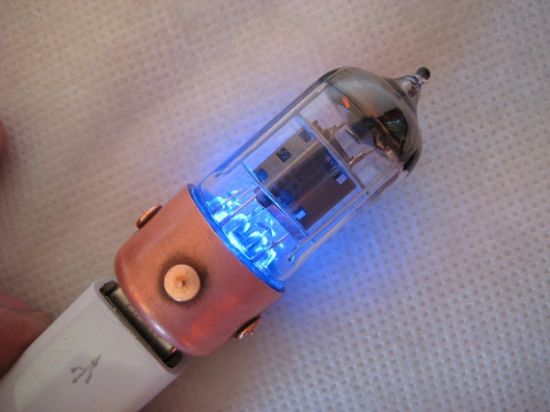 At Etsy, you often come across inspiring gizmos that deserve a place in your gadgets' collection for sure. The steampunk inspired, Pentode 16GB USB flash drive is one such device. Adorned with real copper and provided a great vintage texture with oxidation, the steampunk inspired flash drive has enough memory to help you store your favorite pictures, music and videos. Aside from containing a High Quality SanDisk USB Flash Drive, the exquisite steampunk gadget features SanDisk SecureAccess software for allowing privacy to your private data.
Perfectly compatible with Win2000, WinMe, WinXP, Vista, Windows 7, Mac OS, Linux, the flash drive comes with USB port to allow you connect it to your PC, notebooks, tablets, TVs and car audio systems.
Last but not least, the YuuWaa's 2GB online backup solution is a bonus for those who prefer saving their digital files online.However, before you could actually start using the flash drive, all you need to do is register and comply to conditions mentioned.  The Password protection uses 128-bit AES encryption and is supported by Windows XP, Windows Vista, Windows 7, and Mac OS X v10.5+ (Software download required for Mac, see www.SanDisk.com/SecureAccess) .