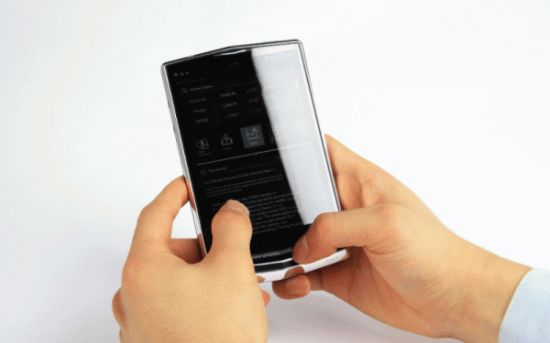 Hong Kong-based industrial designer Johnny Jeong has come up with a unique cellphone concept that combines a mobile phone with tablet. Dubbed as Oblique, the concept moblet is a new proportion cellphone that features a 5.2 inches wide LCD to satisfy user's desire "by combining tablet with the limitation of display in mobile." The tweezers-shaped mobile phone, with its oblique front and rear surfaces, is sure to attract design-conscious customers, when it comes out the concept stage.
The designer considered different designs including eight dummy-mock-up and seven types before finalizing the design for his moblet. Furthermore, he investigated data on the web, consulted advisories and contacted acquaintances to help him finalizing his moblet design. The Oblique concept phone goes on to acquire the ergonomics and functionalities of a smartphone to satiate consumer demand for smartphones.
Since the designer hasn't revealed much about the technical specifications of his conception, we've to assume that the Oblique owing to its smartphone status will have a powerful OS, dedicated apps, web access, a QWERTY keyboard, email handling facility, among its salient features. Interesting design, what do you say?