Protista Imperialis: Bio sculpture seeks human presence for growth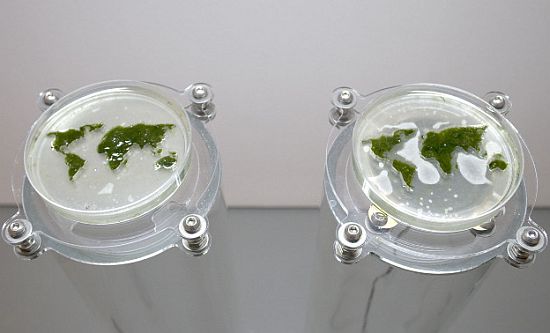 Things you neglect grow fainter in no time. Conversely, with a bit of care, you can help such stuff regain normalcy. Byron Rich, the Calgary-born, New York-based industrial designer, has put this idea into practice while coming up with an interactive bio-sculpture. Dubbed as Protista Imperialis, the sculpture is a strong statement on how we are degrading natural resources to nosh our selfish motives. The sculpture has two parts: algae that stands for the natural world, and a technological apparatus that represents a "techno-sphere" and records how we treat our environment.
The highly symbolical work of art encloses an algal world map, which is extremely sensitive to user's engagement. Viewer (curator) is supposed to keep a close check on algal growth. However, if user shifts his priority and starts neglecting it, the sculpture decays into nothingness in few days. For recording user interaction, the sculpture relies on motion-sensing technology. If a user is not actively involved, the contraption generates high frequency tone that mitigates "algal growth on a molecular level".
The designer however sees the other side of it. Byron believes that his sculpture helps people see how human involvement provides the much-needed impetus to the techno-sphere. It's on the viewers to decide whether "to sustain, or suspend the ability of the bio-sculpture to grow."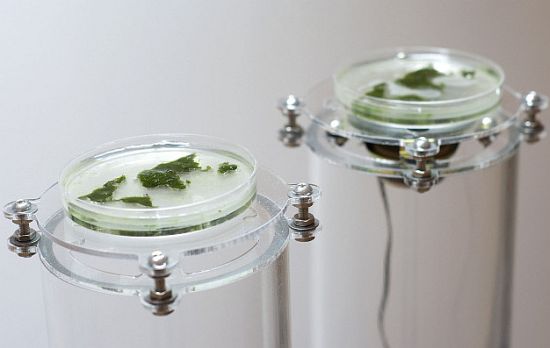 [Cheers, Byron Rich]

Related posts