The coolest smartphone gadgets allow you to track your bike, lock it up and do a lot of other interesting stuff.
Lock8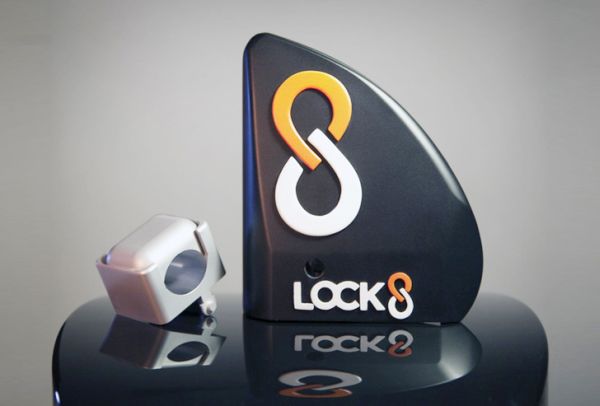 This is a sophisticated lock and a smart gadget for your bike. In case the bike is stolen or misplaced, the gadget has a GPS tracker to lead you to the bike. The lock is operational via your smartphone. Danierl Zajarias-Fainsod and Franz Salzmann are the brains behind the Lock8. There is no involvement of physical keys, just swipe the lock open from the screen of your smartphone or tab. Virtual keys can be sent to friends, in case they need to borrow your bike.
Social Bicycles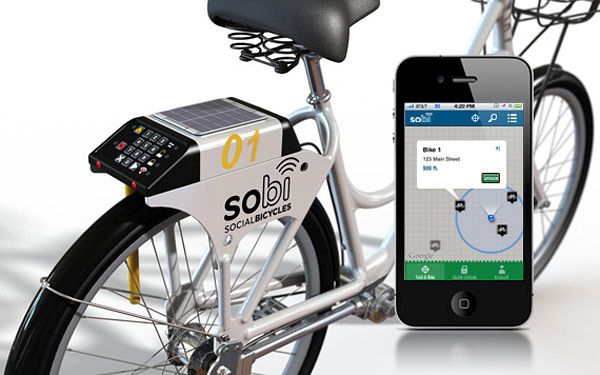 Social Bicycles or Sobi have developed their bikes in collaboration with AT&T. The key feature is the built in GPS, which will track your bike irrespective of its location. In an event of theft, the bike can be tracked easily. Another concept of the company is to give the bikes on rent. The user can download an app on his smartphone, he will not have to reach back the original place where he rented the bike. The app will show the nearest Social Bicycles rack, where the user could return the bike.
Bike bell with GPS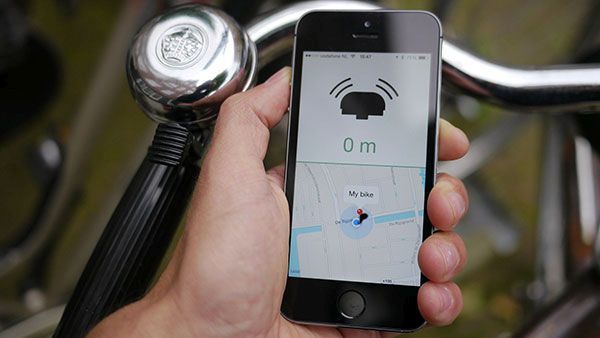 The smart bell with in-built GPS is a brainchild of Andrew Spitz and Ruben van der Vleuten. Imagine that you park your bike in a new parking, relatively empty when you parked, and walked out after locking it. To your surprise when you return, you see hundreds of bikes parked there.
With many looking similar to your bicycle, won't you have to spend a great deal of time in locating your bike? The smart bell gets connected to a smart app on your smartphone, as you approach close to your bike, the bell on your phone rings louder and louder. Also, you can ring the bell on the bike from a distance to know where it is.
Flykly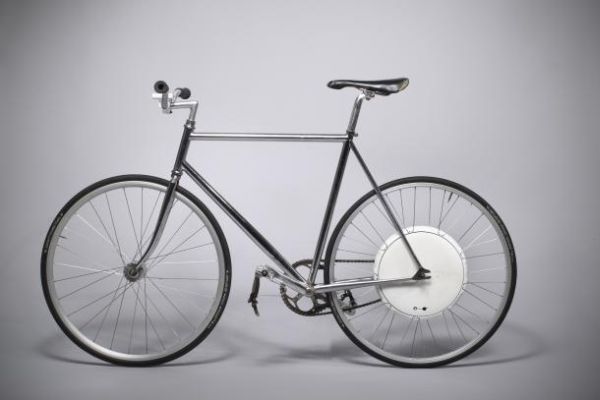 This is the coolest gadget in the list, it's a smart wheel for your bike that can be connected to your smart phone. The app that you download on your phone will give you the complete control of the bike. The wheel can fit into almost any bike and speed your journey as it is motorized.
The motor is powered by lithium batteries and can take the bike to a distance of 25 to 60 miles. You can increase the speed, brake, know about the battery and the distance travelled from the app. The app will allow you to lock the wheel after you have parked.
These gadgets will not only keep your bike safe but also help you prove your affinity for technology amongst friends.