Creativity has no limitations; your imagination can make you do things you never imagined. Take a look at the creative and cool efforts of some designers, who created these toaster printers.
Mickey mouse and friends toaster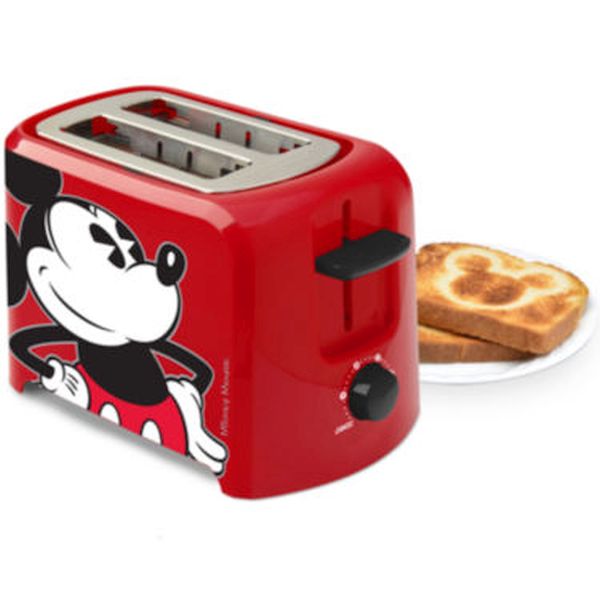 This toaster is a cool collector's item for all the Disney fans. The toaster will print four famous Disney characters on the bread slices that you insert inside it. This pop art toaster will print either of these characters; Mickey mouse, Minnie mouse, Donald duck and Pluto on the bread slices. There are four metallic plates bearing these characters, interchangeable and easy to clean, these would bring smile on your/ your child's face.
Spider Man toaster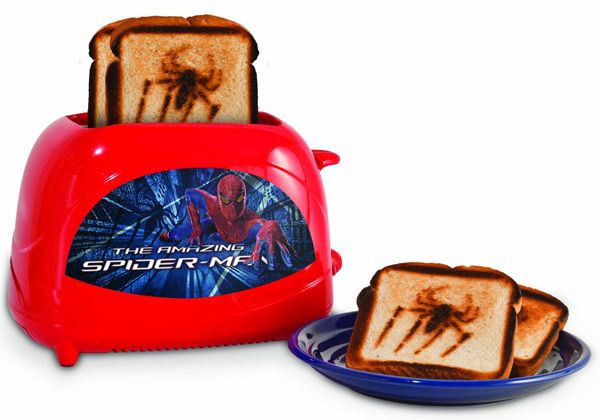 I remember the kids in the neighborhood who wore a weird woolen cap on their face to pose as 'Spider Man' and ran all over the place. Sadly, they aren't in the neighborhood any more, else I would have loved to gift the 'Spider Man toaster' to them. The red colored toaster bears the image and graphics of 'The amazing Spider Man'. The toaster prints the image of a spider on the bread slices or the hamburger buns that you insert in it.
Scan Toaster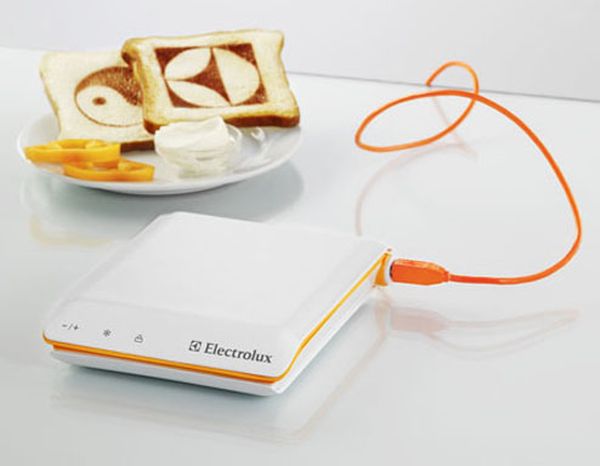 This is probably the coolest in the list as it gives you a freedom to print almost anything on it. Place the bread in the toaster and plug the USB cable coming from the image source into it. The image source could be your smart phone or computer.Be it news, an image or your photograph all can be scanned by the toaster and printed on the bread slice. The toaster is a brainchild of Sung Bae Chang, a designer from South Korea.
Notepad Toaster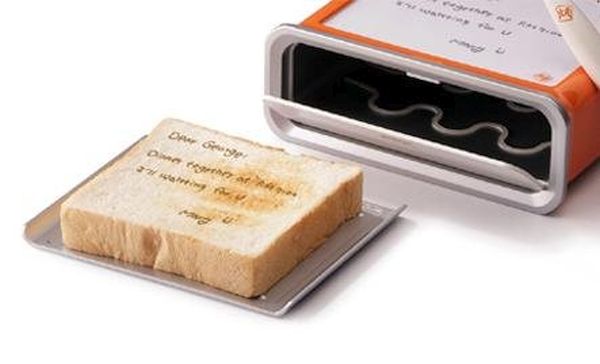 The notepad toaster looks like a floppy drive of the bygone era. You can write messages on top of the toaster. So, the toaster may be used as a notepad, what's the big deal? Well, you can eat these messages on the bread that it toasts. Whatever message you scribble on the notepad, on top of the toaster, prints on to the bread inside it. Any piece of advice that you want to give, could be burnt on the toast and kept in front of your children.
No more eating the boring toasted bread slices, now you can print just about anything on them. Use any of these toaster printers to put life on your toasts every morning.