With Candy Crush on the throne and gaming app makers vying for the first position, the gaming industry landscape is changing at jet pace. Not just hardcore gamers but even the casual players are showing interest in the new gaming consoles for getting immersed in a priceless virtual gaming experience. Smartphone makers are launching new models that enable users to enjoy multi-player games with high visual quality and engrossing graphics. Every year some new gaming trends emerge which helps in shaping the gaming industry. This year is no exception as new gaming trends have already become noticeable. Some of the most important gaming trends have been listed in the following.
360 degree experience for kids and adults alike
The evolution of gaming trends is not limited to gaming consoles or apps. They impact our lives and desires in a variety of ways. The urban kids are getting access to gaming consoles, devices and smartphones at an early age. They want 360 degree experience of gaming. Their reality surpasses the world around them and also encompasses the virtual reality. A device like GT Coupe P1 PC Gamepad, which works with multiple terminals like PS3, Android Phones, Smart TV, Desktop PC and Laptops, is ideal for these modern consumers.The manufacturers and game makers are on their toes for complying with the desires of toddlers and adults. The Angry Bird Activity Parks bear proof of this new trend. In every shopping mall you can find Angry Bird toys along with a host of other gaming character toys.
Women are getting better roles and characters
The notions that it is only men who get hooked to games have been proven to be wrong. As the number of women gamers around the world increased, the new consumers have started demanding meatier and more meaningful roles in the hardcore gaming series. Game makers have started to include interesting female characters in the leads for attracting more women players. Women centric games are also enjoying great popularity.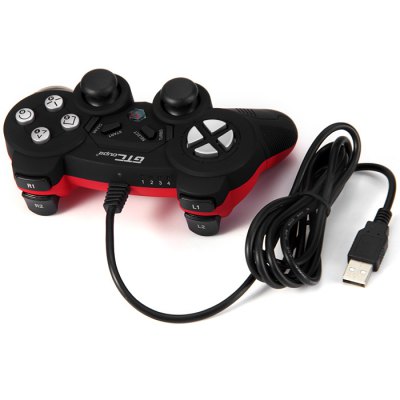 Open source gaming
Open source gaming is the future of gaming industry. One look at the increasing number of home made and amateur made games in the mobile app markets will tell you how popular open source gaming has become. New Android powered video game consoles will make it possible for amateur game makers to cheaply produce new games and give us a more thrilling gaming experience.
Mobile gaming is challenging console gaming
Gaming consoles are definitely engrossing but most users are hooked to gaming apps in their smartphones and do not want to spend huge sums on consoles anymore. According to market estimates this year the popularity and profit earnings of mobile gaming market will surpass that of console gaming market. Game pads which work with both gaming consoles or play stations and smartphones can offer the most amazing gaming experience.
Summary
The gaming industry is going through evolution as new trends are continuously reshaping it. people are now more interested in mobile gaming, young parents are playing video games with their kids and the demand for 3D gaming experience is on the rise.
Article Submitted By Community Writer