Eco Specs is an innovative fishing technology set to change the way fishing on the waters has been done till now. This sophisticated gadget will help the anglers and fishermen greatly by providing to them vital information of depth and temperature under the sea for locating fish. The specs feature a built-in display system to enable the person to do so.
The germ of the idea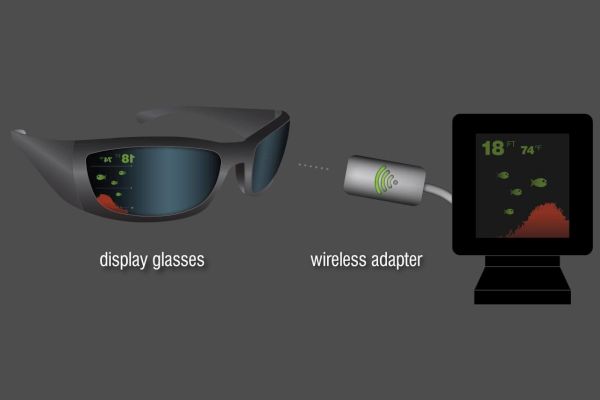 On one of their fishing trips to Rainy Lake, Michigan a group of people felt penultimate times nagged by constant screaming and shouting between the group members to know the right depth and temperature reference in order to locate the schools of fish swimming underneath. This was done with great inconvenience and not at less a risk of the pilot losing his concentration on the steering of the boat. So they thought of an idea to simplify the work and struck on developing Eco Specs.
Features of Eco Spec
The device combines in the twofold function of an eyewear and Fish Finder devices. The specs use two components – the display glass and a wireless adaptor. The adaptor is secured to the Fish Finder's transducer port. Thus, vital information in the form of relay depth, location and water temperature are conveyed to the wearer right on the shades of his specs.
Advantages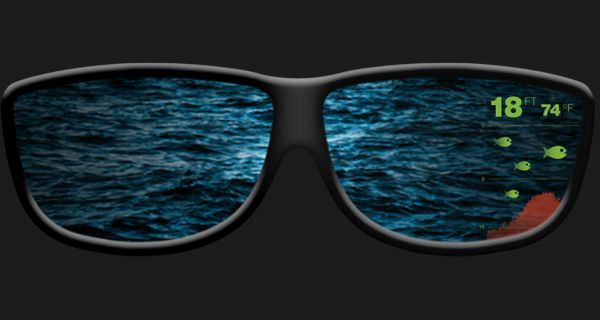 The device enables a fisherman to have access to these vital information right on his specs without comprising on his movements and steering of the boat. In addition, the advantages of wearing a pair of specs to reduce water glare and as protection against the harmful UV rays is an added benefit.
Experiments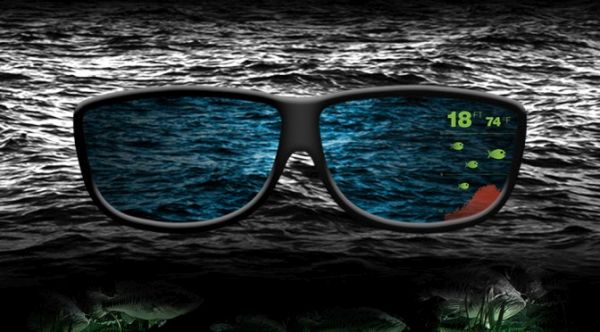 The device has been tested by the developers but is likely to strike the markets only when reliably vouched for by the end users, that is the fishermen. The developers are therefore calling in volunteers to try the product. Eco Specs has a U.S patent still pending and the developers are still in the process of securing the necessary capital investment in order to make the product marketable.

The device when out in the market will act as valuable asset to the ones going out to fish in the seas. This will provide real time information to the wearer as read by the boat's fish finder device without casing the crew the hassle of referring to the sitting device every now and then.