Windows 8 has brought an immense change in the design and function of the Windows operating system but the decision to remove the Start Menu has proved to be a downside for this seemingly modern day operating system. Therefore, in response to the ever-increasing complaints in the market, a number of new tools have been made available for the sole purpose of bringing back the Start Menu in Windows 8.
If you are using the ultra modern Windows 8 but missing the age old Start Menu, then here are some options you can try to bring back the old school Start button: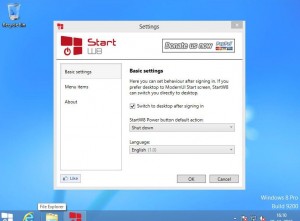 When you install the StartW8, it may look like a Windows 8-style button instead of the usual orb you might have been expecting. However, once you click it you will notice that everything else looks familiar. You will be able to see your search box, Shut Down Menu, All Programs, Computer, Control Panel, Common system folders, recently launched programs and so on. It will bring your old computer back while keeping the Windows 8 at the same time. Moreover, StartW8 also provides you with other optional tools like the ability of switching to the desktop version after signing in and ignoring the bottom-level hot button corner.
Classic Shell is another excellent tool for restoring the Start Menu in Windows 8. After installing, it may look like a previous edition with the entire Search and Run Boxes, Shutdown Menu, Recent Items menu and many more. Besides restoring your Start Menu, Classic Shell also provides you with other advantages like a menu of all the Windows 8 apps through which you can launch those apps directly from your desktop and also the ability of switching to your Start screen with just a simple click.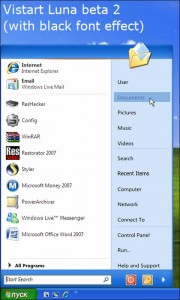 ViStart is also a great tool for bringing back the old Start Menu but during the set up process it may try to force some unnecessary browser tweaks and toolbars which, if you are not interested can ignore easily. This tool helps you in directly booting to your desktop by skipping the Start Screen and allows you to disable the selected hot corners of Windows 8. However, the interface of ViStart is very configurable which means that you are allowed to choose your Start button, your menu Style and also decide the placement of the links. Although the Start Menu may look a little different after installation but it is fast and has buttons that can display your Start Screen and other Windows 8 apps.