We know how much you love your brand new iPhone 5, but after spending the big buck to own one it's time to wisely choose your iPhone case that offers it the protection without masking its admirable look. Below we list out 5 such iPhone 5 cases that offer more protection to gadget while giving the overall unit a sturdier look.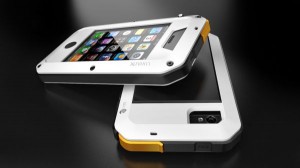 LUNATIK TAKTIK Extreme
You may not need insurance for your phone if it boards Lunatik Taktik Extreme case. Lunatik Taktik comes with Corning Gorilla glass, which is possibly the hardest, thinnest glass for your iPhone. The case saves your iPhone 5 from any sort of impact, rain as well as dust. The secret to its ultra-ruggedness are its high impact ballistic bezels. Extreme supports the latest Lightning port in iPhone 5 and comes in black and white versions. The case would cost you $125.
Sir Lancelot's Armor Holy Grail
Undoubtedly, your iPhone's 4.0 inches screen is the most vulnerable part of your gadget and it is most important task to keep it protected. While most other cases mask the design of iPhone and make it look like a rugged monolith, Lancelot's screen protected keeps your screen safe while allowing your iPhone 5 to boast of its sleek design. It is the hardest screen protector available in the market and is about 0.4mm thick. It costs you $24.99 to buy one.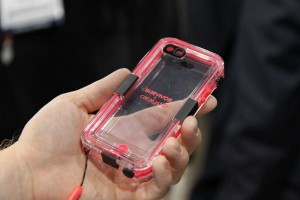 Griffin Survivor + Catalyst Waterproof Case
In case you often forget your iPhone in your pocket while entering your swimming pool or if you often travel to deserts, Griffin's Survivor + Catalyst would definitely come handy. The case has been designed and tested to be waterproof up to9.8 feet deep under water. Made of polycarbonate the phone boards shock absorbing bumpers that minimize impact in case you drop your phone. Made of sturdy material the Griffin case costs you $69.99.
LifeProof Frē
LifeProof Frē keeps your iPhone 5 safe without compromising with design. The case works along the lines of minimalism and yet being effective just like Apple products. LifeProof case keeps your iPhone waterproof up to 2 meters inside water and is shock proof, snow proof and dirt proof. The case ensures complete access to phone whether it is not obstructing speakers or to give easy access to all ports without hassle. Priced at $79.99 LifeProof Frē is still a good deal that gives enough protection to your phone while also caring for its looks.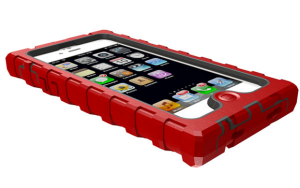 Hardcandy Shockdrop
Shockdrop easily might be the most rugged iPhone 5 case available in the market. The case boards 6mm of shock absorbing silicon at the corners. Shockdrop certainly looks different and is easier to grip thanks to its textured back. Available in black and red the case costs you $39.95.