What are the gadgets you will want for nursing your baby? After all how many gadgets can you have? Some gadgets become indispensable, whereas some are impractical and waste of money. Here are some gadgets that will make your life easier and comfortable.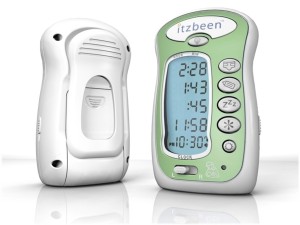 Baby care timer
When did your baby go to sleep? When was the last time you nursed your baby?  There is no need to feel hassled about all these matters, as there is a help available in the form of baby care timer. This handy timer can keep record of all the activities of your baby and can also gently remind you if you want. So relax and rely on this timer to keep track of your baby's activity.
Easy squeezy spoon attachment
It is always a hassle to look for the spoon to feed your baby. It is sure to disappear whenever baby is ready to eat. Don't worry, there is a smart spoon attachment with a dispenser to directly dispense food into the spoon on squeezing, and lets you feed baby even using one hand on the go.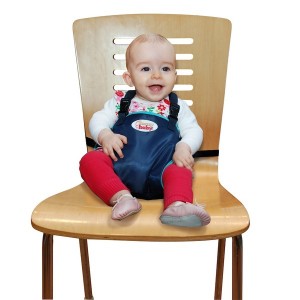 Baby's own travel chair
Your baby can enjoy as much as you can on an outing, if you carry this easy to carry lightweight chair. It can fit into any chair, shopping cart, or patio furniture and your little one can happily stay perched safely while you shop, or enjoy picnic. Baby remains completely safe and comfortable in it.
Infant Car Seat and Travel System
This infant car seat base from Summer Infant is a smart gadget that gives you step by step instructions for installing the base, as well as leveling and tightening it properly. Thus you can drive without any worry knowing that the seat has been installed correctly and the baby is safe.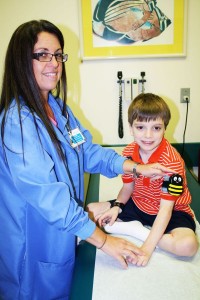 Buzzy bee for pain free shots
It is a cool gizmo shaped like a bee which gives out vibrations and cold to trick baby's brain to feel less pain. Very handy when you take the baby to the pediatrician.
Pacifier Thermometer
It is very difficult to take temperature of a wailing baby. Here is a thermometer which also works as a pacifier. It takes 90 seconds to measure the body temperature of your baby. A medicine dispenser also comes with it. Life of a mother with sick baby becomes much easier with this appliance.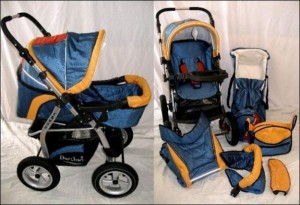 Convertible Baby Strollers
Going out with a baby can be very cumbersome, as you have to carry car seats, bottle warmers, strollers, etc. However, you need not worry about packing so many things if you have a convertible stroller. This stroller can transform itself into car seat when needed. Thus you can safe lots of space. There are various models to choose from. Many are also provided with additional larger seats that can be used when the baby grows up.