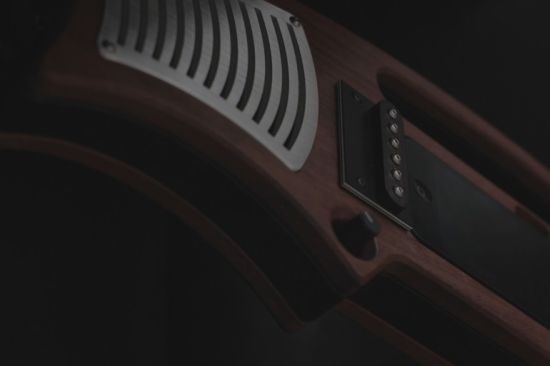 Taking the music-making apps, available on the iOS platform, to new heights and enhance the music creation capabilities of an iPhone, Artiphon has come up with a pro-level musical device called the "INSTRUMENT 1" that presents an ergonomic hardwood and bamboo body to be used as a guitar, mandolin, violin, upright bass, and a force sensitive virtual fretboard and strum interface to enhance the performance.
Taking advantage of a pair of built-in stereo speakers, a 30-watt class-D amplifier and a variety of inputs and outputs, such as 0.25-inch stereo instrument jack, MIDI in/out and USB, to interface with different equipments, the hand-built device includes a rechargeable battery (internal), together with a 12-volt power input, which makes it highly portable for the users on the go.
Featuring onboard controls for volume, instrument modes and octave switching for multitrack recording, the INSTRUMENT 1 also includes a patent-pending MIDI strum section that works directly with your fingers like a tangible pickup. Compatible with any CoreMIDI-enable iOS app, various audio apps, computer software and other synthesizers, the INSTRUMENT 1 will be showcased in CES 2013 in Las Vegas and expected to retail for under $1,000.
Via: Gizmag