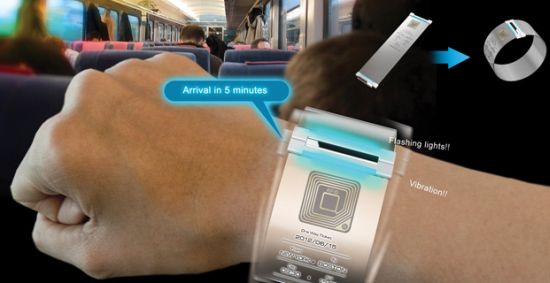 Passengers usually miss the stop or station while traveling a new place, especially in abroad, by train and have to travel back to reach their destination.  Addressing the issue, a bunch of designers, including Peter Chen, Frank Guo, Wang Hung, Lee Sharsha and Stuart Morrow, has develop a hi-tech ticket that can be worn like a bracelet by the passenger to get regular updates about their travel. Dubbed "Reminding Ticket," the wearable ticket makes use of flashing lights and vibration to alert the passengers about their destination.
Featuring RFID technology, each ticket has its own travel data that works with the transmitter of the train carriage to receive signals five minutes before reaching the destination. In addition, the Reminding Ticket includes a counting system to relay the data of passengers and seats in the carriage to the ticket checker, while the e-ink technology displays all the information of the train and stops to the passenger.
Moreover, the display information on the ticket can be changed to recycle or reuse it for next travel. Two magnetic ends keep the ticket intact on your wrist where you can receive the vibrations and flashing alerts with ease.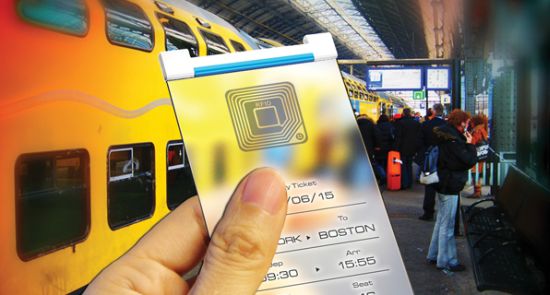 Via: Reddot