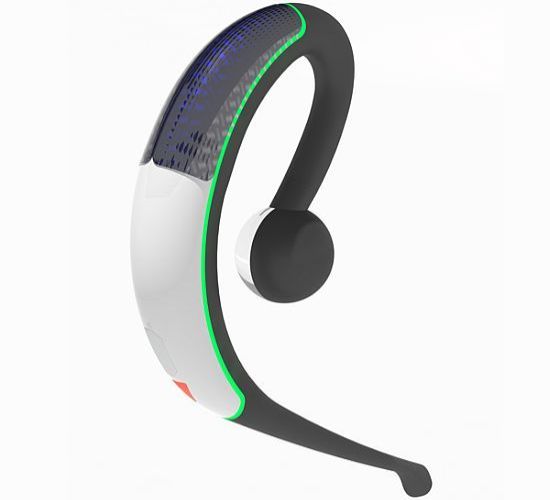 In past few years, the whole world has turned into a global village where people of different cultures and languages have to communicate with each other to strengthen their relationship. Developed to improve the communication between the people of different cultures or languages, the "Langomatic" by Richard White is a universal translator that works without apps, radio or internet signal to translate different languages in your mother tongue.
Featuring an auto translator that picks up the language automatically and translates it without any buttons or other device, the universal translator comes with USB 3.0 to enhance the transmission speed of up to 5 GBIT/s, which is 10 times faster than USB 2.0, and reduce power consumption and the time required for data transmission.
Integrating high efficiency solar panels that harness natural energy during the day, the sustainable translator runs on 600MAH Li-ion battery. Users can adjust the volume by touching one of the 15 sound adjustment levels of the built-in tactile responsive volume control, while swiveling earpiece allows both right and left side usage without hampering the functionality of the device.
The Langomatic comes pre-loaded with 10 most widely spoken languages, i.e. Mandarin, English, Spanish, Arabic, Hindi, Portuguese, Bengali, Russian, Japanese and German, and translates them into English using proprietary software.  The Langomatic is available in a number of color and lighting options, which makes it attractive for trendy users.
[Cheers Richard]