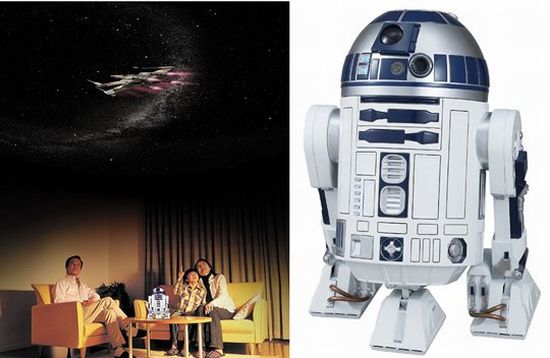 Encouraged by the success of the Homestar R2-D2 Home Planetarium, the Sega Toys has once again come up with an enhanced version of the R2D2 droid star projector to create a fascinating galaxy within your home. Dubbed "Homestar R2-D2 EX," the new Star Wars projector is capable of turning or twisting its head and body to project mesmerizing images onto the ceiling of your home.
Featuring five different kinds of color Star Wars character projection films, including Yoda, C-3PO, Princess Leia, Darth Vader and Stormtrooper, and four kinds of color planetarium projection films, together with Death Star, Star Destroyer, Millennium Falcom, X-Wing, the Homestar R2-D2 EX comes integrated with multi-color LED and high quality optical lens to project high quality images in real time.
Made using ABS and PC, the $341 device has a projection range of c.2-2.5m (6.6-8.2 ft) in the circumference of 270cm (8.9″). Powered by four AA batteries, the latest R2D2 droid can run nonstop for three hours. Measuring 140 x 210 x 280mm (5.5 x 8.3 x 11″) in dimensions, the Homestar R2-D2 EX weighs around 1.4kg (3 lbs).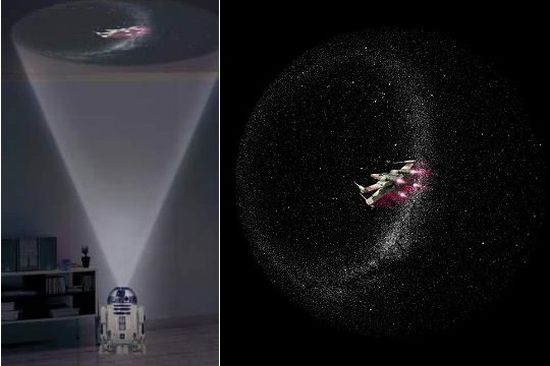 Via: Japantrendshop