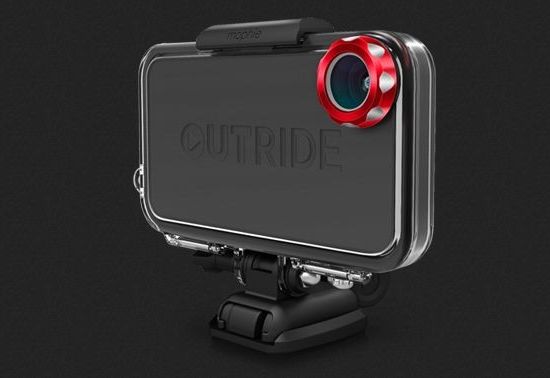 Mophie, the developer of innovative mobile solutions, has released a hardware and app solution that could transform your iPhone 4/4S into a dedicated actions sports camera. For satisfying the photographer in you, it features a 170-degree wide-angle lens while eliminating the need of spending on additional, dedicated devices for the same. Dubbed as OUTRIDE, the iPhone case envelopes your treasured gadget and protects it from dirt, dust and moisture – it's primary function, obviously.
The integrated polycarbonate case and mounting system is waterproof and impact-resistant as well. Whether fully submersible or not, mophie has not revealed much about it. However, users may attach the modular quick-release mounting system to objects either vertically or horizontally. It further allows users to record videos at any angle.
Furthermore, the iPhone case comes supplied with a free application that allows users to create their profile and share captured images and videos with friends on the move. Available for release this September hopefully, the mophie OUTRIDE case will be priced somewhere around $129.95 to $149.95.
Via: Press Release