Original JoeyBra keeps your valuable gadgets closer to heart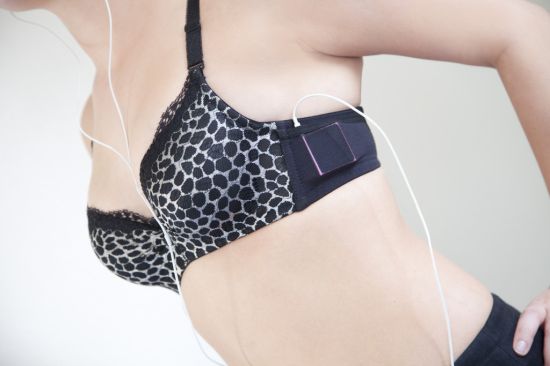 We often see female users carrying portable gadgets such as mobile phones and portable music players in their hands even when they are not in use, for most of the female dresses remove pockets to maintain the latest trends in fashion industry. Offering a solution, here is a unique bra that comes with a pocket to hold your valuable assets (gadgets) without compromising with style and comfort. Hailed as "Original JoeyBra," the trendy bra can hold almost all the latest mobile phones, iPod, keys, credit cards and other small items with ease.
Featuring lightly padded push-up, modern lace detail and convertible, removable straps, the sexy bra is available in different sizes, i.e. small, medium and large, to fit the women with different bust sizes. The Original JoeyBra is not only functional but also go with modern fashion trends to attract geeky women. Now, no matter, if you are on the dance floor, walking down the street or working out in a gym, the Original JoeyBra will keep all your gadgets intact.
Related posts